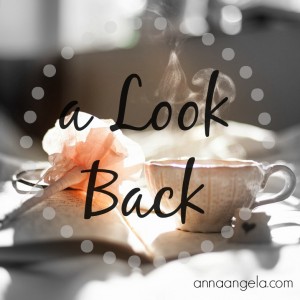 At the end of each month, I'm looking back at the things I learned, loved, and lived through. This is my look back at June.
LEARNED
In June I learned how to find simple pleasures and I'm still learning. We hear summer and think vacation, and I always feel like I need to go on fun adventures to have a successful summer. I'm part of Emily's launch team for "Simply Tuesday
" (pre-order the book for only $8.58!) and her words are helping me think of summer differently.
We don't need grand adventures during summer to have a successful summer, and "grand adventures" doesn't have to mean vacations or even staycations. We can have adventures through good books and conversations with friends.
I also learned that Bill Gates rocked and that I'm a betting girl.
LOVED
My everyday wardrobe needed a summer make-over so I switched to a summer bag. I dug one up I've had for years and migrated the contents of my purse. It's an easy and inexpensive way to shake up your wardrobe. I honestly don't remember where I bought my purse, but it has the LIFE magazine logo for its tag. The handles are fraying, that's how old it is

but it's surprisingly holding up all the things I've got in there.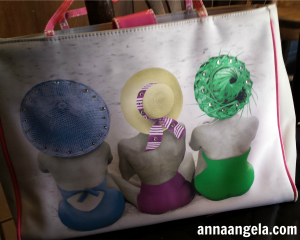 If you want a summer bag, try this floral one (on Clearance right now).
I watched "Grace Stirs Up Success," an American Girl movie and I loved it. I didn't grow up with American Girl dolls or books, but I think I've seen every single movie they came out with. I enjoy the wholesomeness of the movies and how they address universal issues and struggles. "Grace Stirs Up Success" addresses perfectionism, struggling to be good enough, family dynamics, and friendship.
LIVED THROUGH
In June I decided to make summer goals. It's the first time I've done this, and I believe I've made some progress!
Grounded in Scripture: I love the plans in YouVersion and having the app is handy. I've been on a Bible in a Year plan, which I forget to do some days. That's just me being honest to tell you that you're not a lesser Christian if you skip devotion time with God. It affects us negatively when we don't take the time to reconnect with our Heavenly Father, but it doesn't mean we're not as Christian as those who never skip a devotion time.
Sometimes people are elevated in the church because they look like perfect Christians, and that's made me struggle with my own imperfections, forgetting that God is Grace and gives us grace everyday. He loves us even when we mess up, but let's remember that's not an excuse to mess up on purpose or to live in our messes. Our love for Him should push us toward His higher purpose for us.
Anyway, I'm going to pause the plan I'm on – not technically because there's no Pause Plan feature on the app (but isn't that a good idea?) – because God has been impressing a word in my heart that I want to explore through the Bible. The word is intimacy. My One Word for 2015 is FREEDOM, and God's been whispering that intimacy with Him brings freedom. I want to explore that.
Grounded in Writing & Art: I started to Bible-art-journal-thingy on my truly first Bible. I say truly first because it's the Bible I truly used and practically abused (in a good way). It's the Bible of my youth. It fell apart on me, I taped it up, and now I dusted it off to do some Bible-art-journal-thingy. It takes me back to the verses I marked up and the notes I took to see where God has taken me all these years.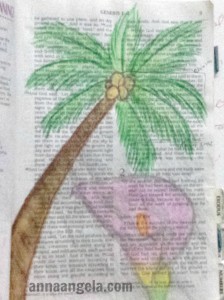 I also pick a page from 642 Things to Write About
 and take 15 minutes to write from the prompt or prompts on that page. I try to do it everyday unless everyday realities take up my time.
Grounded in Physical Health: This has never been my strong suit so my "progress" so far is eating more salads and vegetables and doing squats…sometimes.
I'll let you know if I get into any form of exercise, but for now I wish you a happy 4th of July!