Every month, I'm taking a look back at the things I learned, loved, and lived through. I'm also looking forward to the next month. Here's my look back at July and checking things off my summer bucketlist.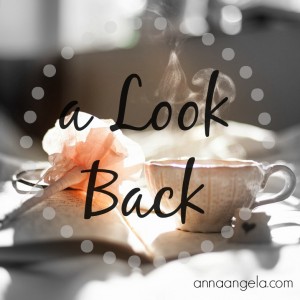 Affiliate links are included below. I may make a commission from purchases made through these links, but there is no further cost to you.
LEARNED
Baked artichokes for the first time. Learned this and this.
My local library had a book sale and in the last hour, they had a bag sale. For $5, you can fill up a brown bag (like the kind from grocery stores) with as many books as you like. It was awesome…and I learned that I should probably stay away next time because I don't have space for more books!
I recorded a book haul video and will post it up soon (on YouTube and on here), and there's going to be a giveaway because August is my blogiversary! This blog turns 4 years old. I'm excited! Gifts is my love language – both in receiving and expressing love – so yay for you! Stay tuned so you don't miss it!
LOVED
We did Spirit Week for our Galactic Starveyors VBS for the first time, and it was totally fun. The last day was Galaxy/Outer Space day and – totally last minute – my friend and I went as Zenon Carr. Well, as best as we could scramble up with items from our closets. We also looked very 80s.
These computer screen glasses are pretty good at keeping away the headache from being in front of the computer all day long. Plus, they're cute! They fit just right. Not big like other screen glasses.
This pastrami sandwich from Goodies Deli in Pacific Grove, CA. Yum. I'm now going through a pickle phase!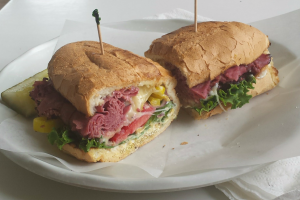 LIVED THROUGH
I checked off two items from my Summer Bucketlist. Here's a Summer Bucketlist Recap:
If you missed it, here's a FREE Summer Nights Bucketlist!
Read a book by the beach or pool (check!)
Visit a Carnegie library (check!)
Visit the aquarium (I must use the membership!) (check!)
Use up my art and DIY supplies
Read through my ever-growing book stack. I should probably add "stop adding to the book stack" because it just keeps growing, but no self-respecting book lover would ever do that.
Books I read:
These are the books I was currently reading in June, all library books. I finally finished them! And accrued $1.00 in fines (whoops), but I finished! I also listened – via Audible Channels for Prime – to two short stories.
That Hideous Strength (Space Trilogy book 3) by C.S. Lewis
Far Far Away by Tom McNeal
Mr. Penumbra's 24-Hour Bookstore by Robin Sloan
"The Adventure of the Mazarin Stone" a Sherlock Holmes story by Sir Arthur Conan Doyle (1921) narrated by Graeme Malcolm
"The Story of the Bagman's Uncle" by Charles Dickens (1904) narrated by Walter Zimmerman.
Books I'm currently reading:
The Fellowship of the Rings, Lord of the Rings book 1 by J.R.R. Tolkien
LOOKING FORWARD
After the busyness of July, I'm just looking forward to relaxing in August, but who am I kidding? There are more things to do like assignments and hosting a giveaway! Also
Family birthdays
Kids graduation at church
Back-to-School clearance shopping aka Operation Christmas Child Shoebox supplies shopping!