Every month, I'm taking a look back at the things I learned, loved, and lived through. I'm also looking forward to the next month. This is my look back at January 2018 and the beginning of the year.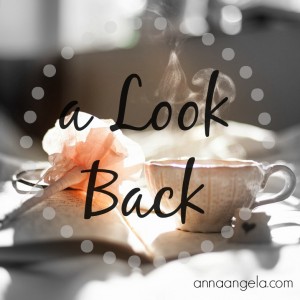 Affiliate links are included below. I may make a commission from purchases made through these links, but there is no further cost to you.
LEARNED
I'm learning tons about the Enneagram through the Discovering You course from Beth McCord. Like I've said before, I believe I am a 4 wing 5 or The Bohemian. Although, I see a lot of myself in the other types, I learned that's normal, but there's one type that'll jump out. What I'm learning most is how experiences, expectations, and childhood upbringing have pushed me towards becoming a certain type because that type was seen as better somehow. Truth is, no type is better than another.
LOVED
"The Greatest Showman" is a must see! It's an all around great movie musical.
100 Days to Brave by Annie F. Downs is a devotional that I started in the beginning of this year. I'm loving it so far, and…in complete transparency…I haven't been brave enough to do some of the challenges, specifically the ones where I have to call up people and tell them super duper important stuff about me and my dreams. Let's just say bravery is a gonna be journey for me, 'kay?
THIS happened forreal. I just told them to do what they were doing so I can snap a "reality" picture.
LIVED THROUGH
Coffee everyday using the Starbucks refillable tumbler. Okay, some days I got tea. I usually take it home, mix it myself (any variations of milk and sugar), and pour some for my grandma.
I've been pretty good at writing a few sentences a day in this 5-year Memory Book. Just a few sentences to summarize the day and help me remember what I've been up to. It helps me write this kind of posts, too! There was a lot of "got free coffee" sentences in there.
Getting over a cold! Praise God it was just a cold, and I'm praying for healing for everyone with the flu.
I read Isaiah's Daughter and here's my review. I pretty much loved it. I'm also pretty much appalled I only finished reading one book this month. Disappointing, but I'm clinging to grace, especially since I've been knitting up a storm.
Oh yeah…I TURNED 33! I don't even know what to say about getting old so that's that.
LOOKING FORWARD
May I be scary honest? To face another Valentine's Day single and babysitting for the church's couples dinner sucks. I'm tired. I don't want to do it. I want to stay home with the box of chocolate I'm going to buy for myself and watch "Pride and Prejudice and Zombie." It's a great movie. That said, I'm looking forward to:
Making more YouTube videos (it's a goal).
Kidmin Academy Next (we started mid-January)
Finishing my book for my writing course (I started this particular story maybe 10 years ago)
Finishing the Enneagram course
Basically, lots of learning.