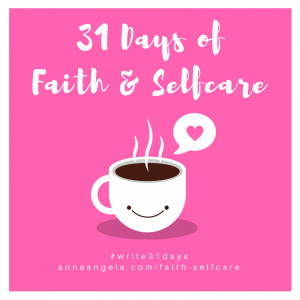 Scripture Text: 1 Kings 19:1-18
11 The Lord said, "Go out and stand on the mountain in the presence of the Lord, for the Lord is about to pass by." Then a great and powerful wind tore the mountains apart and shattered the rocks before the Lord, but the Lord was not in the wind. After the wind there was an earthquake, but the Lord was not in the earthquake.12 After the earthquake came a fire, but the Lord was not in the fire. And after the fire came a gentle whisper. 13 When Elijah heard it, he pulled his cloak over his face and went out and stood at the mouth of the cave. (1 Kings 19:11-13, NIV)
In today's Scripture passage, Elijah has just come from a great, massive, impressive victory on behalf of the Lord. It was so amazing that Jezebel issued a hit on Elijah. She wanted him dead, so Elijah fled to save his life. And Elijah fell into depression. He isolated himself. He wanted to die. He had zero energy that he slept all day long. He only got up to eat because an angel told him to.
It's easy to criticize Elijah here. How could he fall into such dark hour after he had just seen the magnificent power of God? After God had just used him for His glory? But what Elijah went through is actually common.
Have you ever been on such a great high from a victory, a job well done, a goal accomplished, or a dream realized? Then one person comes along with a single word, phrase, or comment that cuts you down and thrusts a sword through your heart. After such great times, you find yourself in the darkness with doubt and feelings of failure surrounding you. And you wonder if it's worth it…any and all of it. Are you making a difference? Do your words matter? Is any work you do worthy anything?
You know what I love most about this story? Two things. First is how the angel took care of Elijah. Second is how God asked, "What are you doing here, Elijah?" (verse 9).
God loves us enough to still provide for us when we are down and out. Though we find ourselves in darkness, we're still in the arms of God. We're still cared for. We're still in His plans. In depression, in doubt, amidst feelings of failure and worthlessness, God is with us. An angel probably isn't bringing us breakfast in bed, but there are people around us acting as the hands and feet of Jesus. Reaching out to us, wanting to help, and loving us. And we can be the same for someone else. That's the beauty of being part of the Body of Christ. We're in a family forever.
God is also listening. Although He already knows, He still asks how we're doing. He wants to hear from us, in our own words, our struggles and darkest thoughts. He's not fazed by them, and if we also take time to listen to Him, He will show us the way out of the darkness and into the light. He will give us hope and remind us that we are not alone, and that He will uphold His promises.
Isn't God amazing? It is usually in the stillness that I hear from God, so I invite you today to spend time being still. Lift up your thoughts and feelings to God, no matter how depressing, dark, or doubtful they are. He wants to hear from you and He wants to speak into your life.
Worship Song: Come Alive (Dry Bones) by Lauren Daigle
Prayer:
Oh Heavenly Father, I lean onto You right now. I know full well how magnificent You are. I have seen Your glory at work in my life and the lives of others. I remember how You moved in circumstances and showed Your power in the midst of darkness. You are a faithful God, the same yesterday, today, and tomorrow. I am in a dark place at the moment. Doubts, uncertainty, and feelings of failure and worthlessness surround me. I wonder if any of it is worth it. I wonder of You are truly using me and if I am making a difference. I cling to Your shoulders for I am Your child. I lay down these thoughts and feelings at Your feet. I exchange them for Your grace and mercy. Pierce this darkness with Your light and lead me into Your hope, Your plans, and Your promises. You are my Savior. You are my Father. Holy Spirit, I follow Your guidance. This life is Yours, Lord. Use it as You will and I will follow. In Jesus' name, amen.