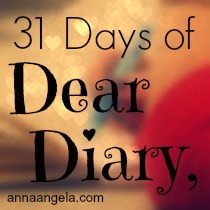 -Transcript-
July 17, 2009
Paul said in 1 Cor 7:25 ff that God has no commandments concerning virgins (unmarried – and note how he assumes unmarried ppl are virgins). But Paul has some judgments. He's basically saying that people should be happy as they are: married or unmarried. And that we should all put God first. In his opinion, the unmarried has an advantage. They can focus more of their time in serving God. Married people, on the other hand, spend a lot of their time for their spouses (and children). So, according to Paul, it's good to remain unmarried. However, he says, if remaining unmarried would lead you into sin, then get married! His objective, I think, is to show people that God comes first, no matter what our situation.
I had a disturbing dream. We were having VBS and a car crashed into the building and onto our group. Nobody died or was bleeding type of hurt (bec. that would've been too much for me to dream about), but we were all shaken. In the dream, I had to pull kids out of the wreckage, from underneath the totalled car. It was horrible. I started tossing & turning, in & out of sleep. I started half-dreaming: I was trying to move on with VBS, but I was too shaken up by the crash. I was physically functioning, but inside I was a huge mess. I started sobbing. My mind & heart were on high alert. It literally was a disturbing dream. That's why I'm writing this at 3 AM. I need sleep, but I can't calm down enough.
I feel lacking because I forgot to make the Student postcards for VBS, and the stickers. And I don't know where they are. I'm confused and I feel under-prepared. I'm not ready. And it's like my teachers are deserting me. Some are sick, working, or comes late. Also, we only have ~25 kids attending. The t-shirt sizes are whack, and only 8 bought shirts. I haven't even gotten back my $. Lord please, please let us sell all the shirts. We need more kids to come.
I'm pretty sure I'm not doing my best with the CM. Lord I'm sorry. I know I could do more. Again, I'm lacking. I feel like I'm failing – failing God, the kids, my teachers, and myself. I want the teachers to be dedicated. I want the kids on fire. I want to be my best. But I also feel that to be my best, I need more support.
-End transcript-
I'm pretty convinced I should stop journaling late at night, or very early in the morning. I tend to lose perspective and believe the worst. It's not hard to connect the dots either: I was stressed about VBS and dreamed about a car crashing into VBS. Then I started giving myself a guilt trip until I feel like the most horrible person. Well misery loves company so I looked for faults in the people around me. Now everybody was just horrible!
There's a verse in the Bible that just stuck with me ever since I first read it:
A dream comes when there are many cares, and many words mark the speech of a fool. (Ecclesiastes 5:3, NIV)
This is very much me, at least in this journal entry. And on my bad days.
Whatever I'm stressing about leaks into my dreams and my journals. I get nightmares and write the words of a fool. Words like alone, can't, lacking, failure, and not good enough. Then worse, I believe them. Sometimes I feed them. I feed the stress, the nightmares, the foolish words.
And you do it, too, don't you? It's hard not to. When we're overwhelmed, stressed, or at the ends of our ropes, it's easier to listen to foolish words because they speak into our situations. We gravitate to the people and the things that agree with us. It's harder to believe the truth when it doesn't feel very true.
Truth: you are not a failure.
But it's hard to believe that when everything around you is going wrong.
Truth: you are enough.
But it's hard to believe that when you've been letting everybody down.
Truth:
The steadfast love of the Lord never ceases; his mercies never come to an end; they are new every morning; great is your faithfulness. (Lamentations 3:22-23, ESV)
When truth is hard to believe, believe the Truth.
My diary/journal entries are like a roller coaster. One day (or late night) I was happy and hopeful, and the next entry would be full of troubles. Life is like that, isn't it?
That's what's so great about the God. He doesn't change. No matter what you're going through, His Word says you are not alone. He is with you. He carries your burdens.
Hold onto the Truth, to God, to His Word. Let the night pass and welcome the morning with new mercies from our heavenly Father.
This is for you! Print it out, frame it, and use a dry erase marker to write your truth on the frame's glass. You can change it every day or write your one word for the year. PDF version: My Truth Printable