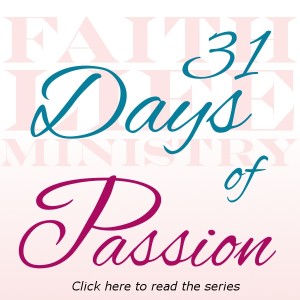 I'm fascinated with masks, the elegant and fantastical masks you'd wear at a masquerade ball. To attend a Christmas masquerade ball is actually on my bucket list. I know, it's specific, but I love the trimmings and festivities of Christmas. Twinkling lights, colorful ornaments, wreaths, ribbons, and mistletoe. The unmistakable scent of an evergreen tree, hot cocoa, peppermint, carols, well-wishes, and the air filled with love, hope, peace, and joy. Add ball gowns, elbow length white gloves, and masks. Can't you see it?
But there are the less fascinating masks we sometimes wear to hide pain. In Psalm 139, David sings, "You have searched me, Lord, and you know me. Where can I go from your Spirit? Where can I flee from your presence? For you created my inmost being; you knit me together in my mother's womb. I praise you because I am fearfully and wonderfully made; your works are wonderful, I know that full well" (Psalm 139:1, 7, 13, 14).
In times when I feel like nobody knows and understands me and in times when I feel like I've been "on" for so long, this psalm is a great reminder that God knows me. He knew me long before I was born. He knows the number of hair on my head and why it gets so oily. He also understands what I'm going through and what I feel. Even if I feel angry, frustrated, or defeated, He understands.
With God, I don't need to be "on." I don't need to wear masks. I don't need to pretend that I'm happy or okay. I don't need to pull myself together and be well presented. I can go to Him broken.
And He reminds me that I am fearfully and wonderfully made. That He created me, and as His creation, I am wonderful. I'm not perfect and I haven't figured it all out, but He crafted me with intent and purpose. He knitted me. As I knitter, I gotta tell you that knitting without a pattern or a plan doesn't work out. God created us with a pattern (His image) and a plan. It's up to us to come to Him, masks off, and hearts open.
You are fearfully and wonderfully made. You are created with purpose and intent. You don't need masks because you are known.
——
I missed posting this yesterday, October 17. My first miss in the 31 Days writing challenge. Ahh, I must try to be more intentional. So there's going to be a 2nd post today…hopefully 🙂