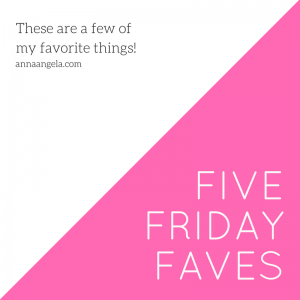 Happy first Friday of the year! On Fridays, I usually do a Weekend Fun post, but I'm shaking things up this year with my Five Friday Faves where I will share five things I have been enjoying. Some links will be affiliate links, which means I may receive a commission if you purchase using those links, but there is no further cost to you. Here are my first Five Friday Faves.
This yellow lipstick I got for Christmas that changes color.
Annie F. Downs' "100 Days to Brave" devotional book.
Dayspring's Find Your 2018 Word of Truth quiz. Mine is BRAVE, which was actually what I've been contemplating on and the word that kept popping up around me.
Starbuck's 2018 Coffee and Tea refillable tumbler. I get free grande hot brew coffee or tea the entire month of January. It's an early birthday present! Visit your local Starbucks to buy one, or try to find them in a Target store (cheaper).
11×17 copy paper. Does that sound so nerdy? I had to buy it to copy some crafts for kidmin and now I'm obsessed with making more things I can print, like posters of curriculum themes or challenges. Now, I need 11×17 cardstock copy paper!
I will also try to share a picture or video of the week, and here it is, the thumbnail for our kidmin Eat This Book Challenge video.