This Friday is the start of a long weekend if you have Monday off for MLK Day. This week, here are the things I have been enjoying.
Affiliate links are included below. Purchasing through these links may give me a commission without further cost to you.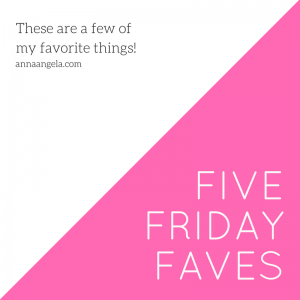 The Descendant's version of "Be Our Guest" is spunky and modernized, which is doable for VBS *wink*wink*
This CVS Beauty 360 Moisturize Essential Facial Oil is helping keep my skin healthy and protected from the cold. Yes, I'm in California, but we do get cold when the temperature dips below 60. This one is a blend of argan and sweet almond essential oil. There are other blends for different skin needs.
This Every Day: A Five-Year Memory Book, that I restarted doing this year. It's a way to reflect on your day in a few sentences.
Writing stories by hand. Sometimes, especially when ideas aren't flowing out, trading the laptop for a pen and a composition notebook is exactly what I need.
"The Greatest Showman" is AMAZING!!! The actual P.T. Barnum…well, let's just say don't Google him because it might ruin the movie for you. But the movie musical itself is wow, like this song (where "I am brave" is a lyric…that word again, #myoneword). Thanks to my girls for going out to watch it with me for my birthday.
Oh hey, it's my birthday next week on the 16th!