Out of sight really is out of mind. The main Scripture for family ministry is Deuteronomy 6:6-9,
6 These commandments that I give you today are to be on your hearts. 7 Impress them on your children. Talk about them when you sit at home and when you walk along the road, when you lie down and when you get up. 8 Tie them as symbols on your hands and bind them on your foreheads. 9 Write them on the doorframes of your houses and on your gates. (NIV)
It's funny. I've long lost interest in Christian emblazoned things. My license plate frame still says, "God is Awesome," but it's because I've had it since I was a teenager when I loved the WWJD bracelets and Christian conference tshirts. But the truth is constant reminder of the important stuff was just as important back then as it is today.
It's not that I will forget I'm a Christian, but I sometimes forget to act like a child of God. I forget to act compassionately. I forget to discipline my thoughts. I forget His promises over my life. Last Advent, I hung twine on my wall for a homemade Advent calendar and I never took it down. I use it to hang inspirational quotes, song lyrics, and Modern Mrs. Darcy's 2016 Reading Challenge.
This Summer, I'm hanging two more things on there: my Summer Bucket List and my Goal Tracker. I'm sharing my Goal Tracker with you today. You can print the PDF version here.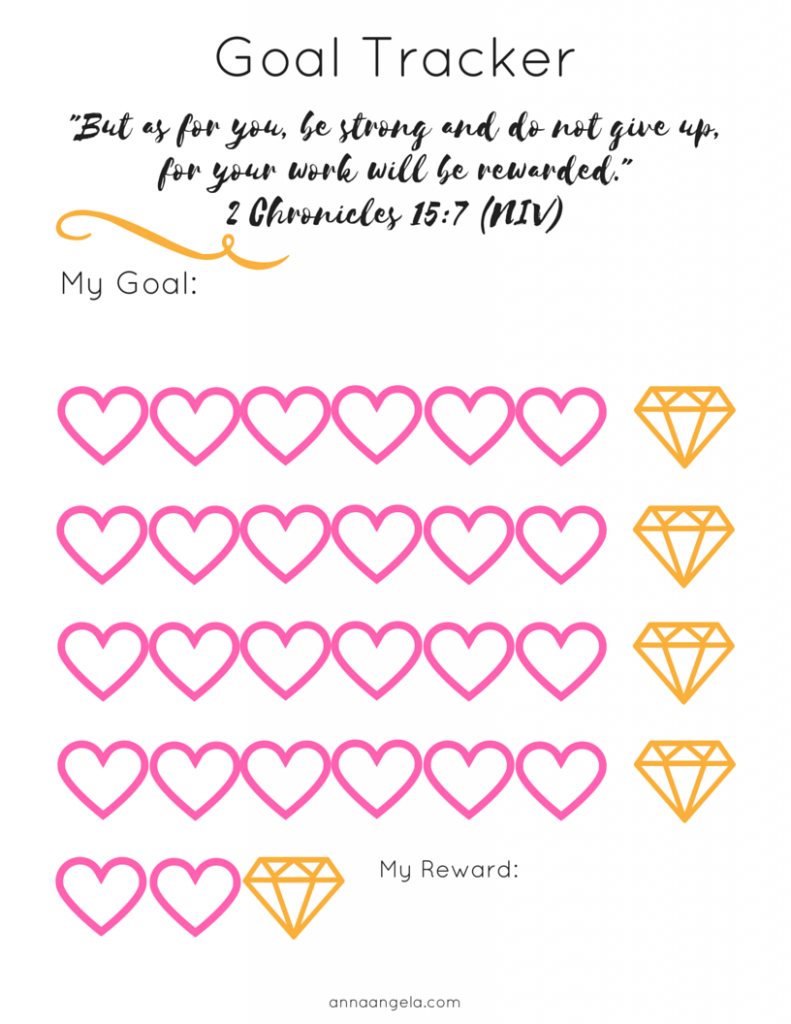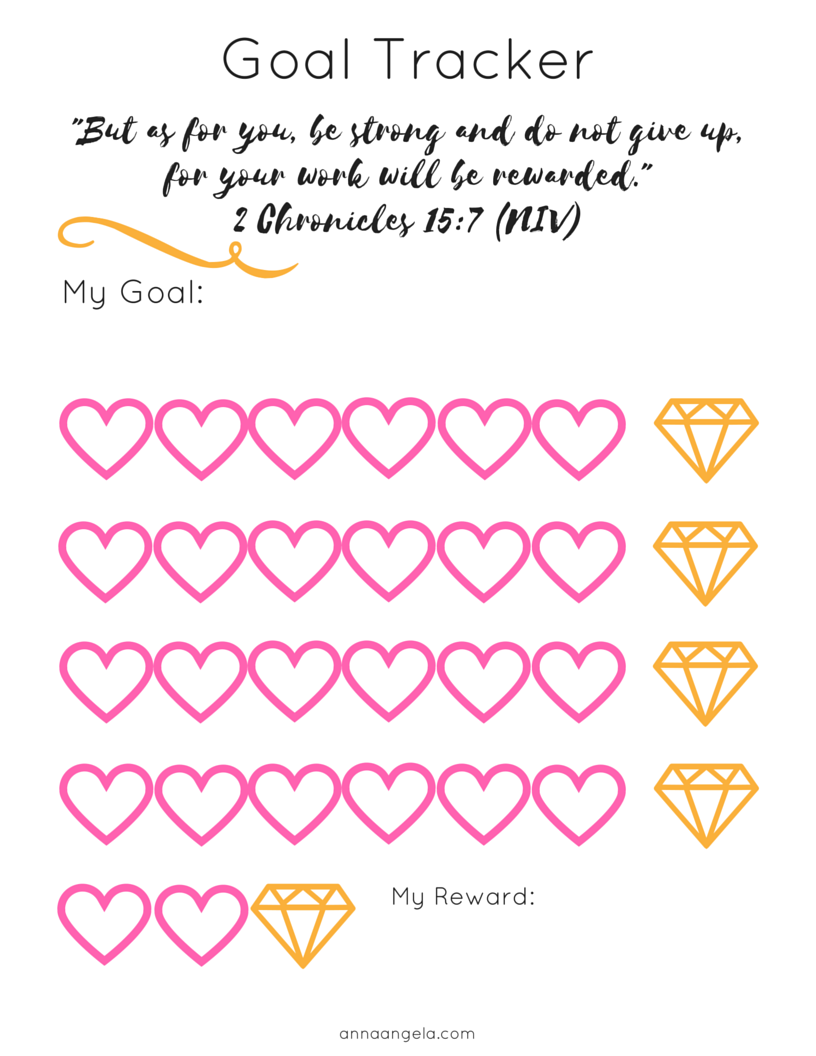 This Goal Tracker has 31 spaces, great for July or August or other 31-day months. Every 7th space is a diamond because we need to celebrate the little wins every week. The 31st day is also a diamond, and there's a space for a reward. I really believe in celebrating victories!
I printed mine out and placed it inside a clear plastic holder I found in the Dollar Tree, that way I can reuse it again and again. You can also place it inside a picture frame. Let each heart and diamond represent a day or certain amount of time, like 15 minutes. Every time you work on your goal, use a dry erase marker to mark off a space.
My goal for July is to write fiction for at least 15 minutes everyday and my reward is Sense and Sensibility by Jane Austen.
What's one goal you want to work on this summer?