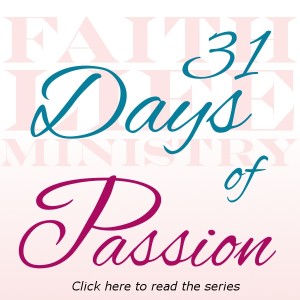 My first start in the ministry was with the kids, teaching Preschool Sunday School. I did it because I was one of those kids that loved God and liked kids, arts & crafts, and stories. I fit right in.
Later I realized that in the bigger picture, I don't look like I fit in because I was young. I was 14 years old when I started, and years later, there were only a couple of Children's Ministry volunteers that were older than me. We'd be the youngest group in Children's Ministry conferences. It was a hoot! And an eye opener that God can use anyone to bring people closer to Him. And that He puts in place the right people for the job – right according to His standards, not ours.
Our young team were third culture kids, either born from immigrant parents or were immigrants ourselves. We were the bridge between the American born kids in church and their immigrant parents. We understood both sides, both cultures, and that was important because it helped make church relevant to the kids.
I've been in the same Children's Ministry for 14 years. I've seen people come and go in different ministries, and I think there are 2 types of ministry volunteers/workers: the people placed there by God and the people placed there by people. But God used all of those people for His purposes. Yep, even the ones in the ministry for all the wrong reasons (and they were there), God used for His glory.
Unless truly nefarious, every person that comes into the ministry has something positive to contribute because God can use anyone, whether he/she is around for 1 event, 1 year, or more. I've learned not to count anyone out unless due diligence reveals harmful or criminal behavior. We simply don't know how God can use a person.
Perhaps we don't look like we fit in a certain ministry. Too young, too old, too much of a certain culture, or too little time to devote. But we simply don't know how God can use us. If He placed a ministry in our hearts, a desire to do something, then we shouldn't count ourselves out because God's not counting us out.