Hello, my name is child of the one true King. I've been saved, I've been changed, I have been set free. "Amazing Grace" is the song I sing. Hello, my name is child of the one true King. (Matthew West, "Hello, My Name Is").
Blog-tember Challenge prompt: Introduce yourself
Hello, my name is Anna Angela (if it isn't obvious already!), but you can call me Angela as my friends do. And I am a child of the one true King. 🙂
Matthew West's song hits straight home. We've all had those whispers inside that remind us of our fears and failures. They keep us from moving forward, forgiving ourselves, and hearing the truth.
When a particularly embarrassing or painful moment pops in my head, I chant it off with little mantras like "The past is the past" or "Stop! Let it go." I can't bear to dwell in those moments because they make believe the lies and whatever negative name they can make stick to my heart. Basically, I shoo them away.
What I've found, however, is that those moments would pop back in later. I realized that I couldn't mantra them away. Instead, I needed to accept that they happened and remind myself of the truth. I tell myself to stop and let them go, and then add, "God loves me anyway." And that truth sets me free.
"I am a child of the one true King," is a good truth to remember and remind ourselves when hard memories pop up and try to make us believe the lies.
Hello, my name is Angela and a child of the one true King.
Also, I am an INFP, and this short quiz breaks it down in percentages. I took it last year and this year and found a change in variant!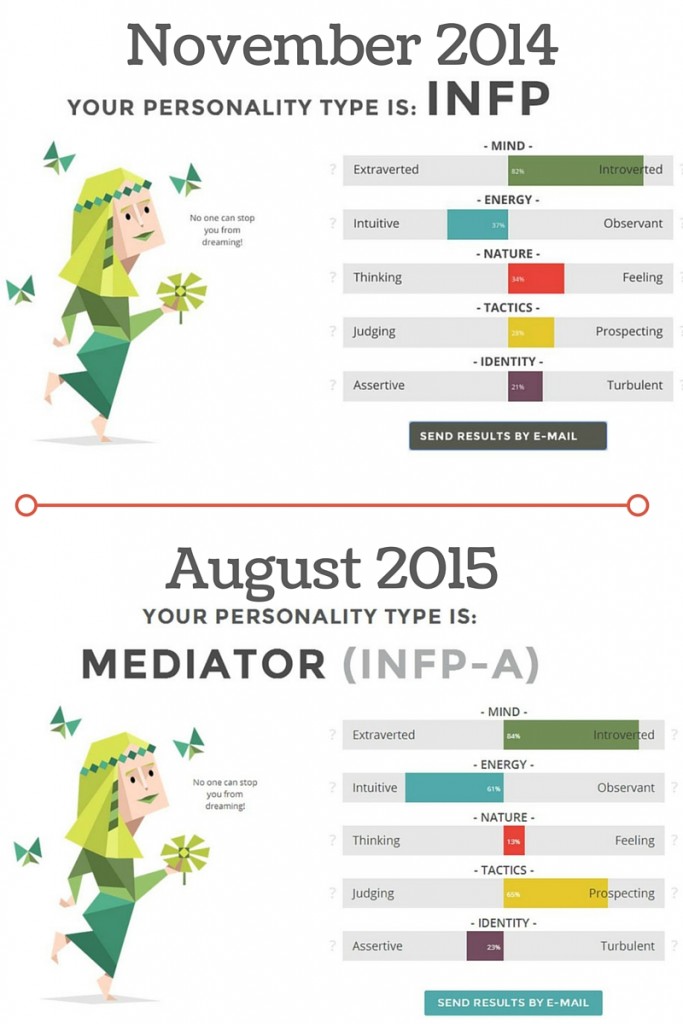 Last year, my variant was Turbulent described as:
"Turbulent individuals are self-conscious and sensitive to stress. They are likely to experience a wide range of emotions and to be success-driven, perfectionistic and eager to improve."
This year my variant is Assertive, described as:
"Assertive individuals are self-assured, even-tempered and resistant to stress. They refuse to worry too much and do not push themselves too hard when it comes to achieving goals."
One variant is not better than the other and both have its positives and negatives, but I very much like that I moved from being sensitive to stress to resistant to stress. Stress has been a humongous player in my life. I stressed about everything because I was the girl afraid of failing. I thought failure meant people would stop loving or liking me. Even God.
My head understood that nobody is perfect and that God loves us, sinners though we may be. But my heart and my actions didn't get that. It was very hard to release the guilt of sin and the burden of having to try harder at the Christian things like praying or reading the Bible. As if trying harder would take away God's wrath or disappointment in me. As if it would earn His love and forgiveness. When the truth is that God loves us even when we're in the thick of it. Even when we're messed up or trying but failing.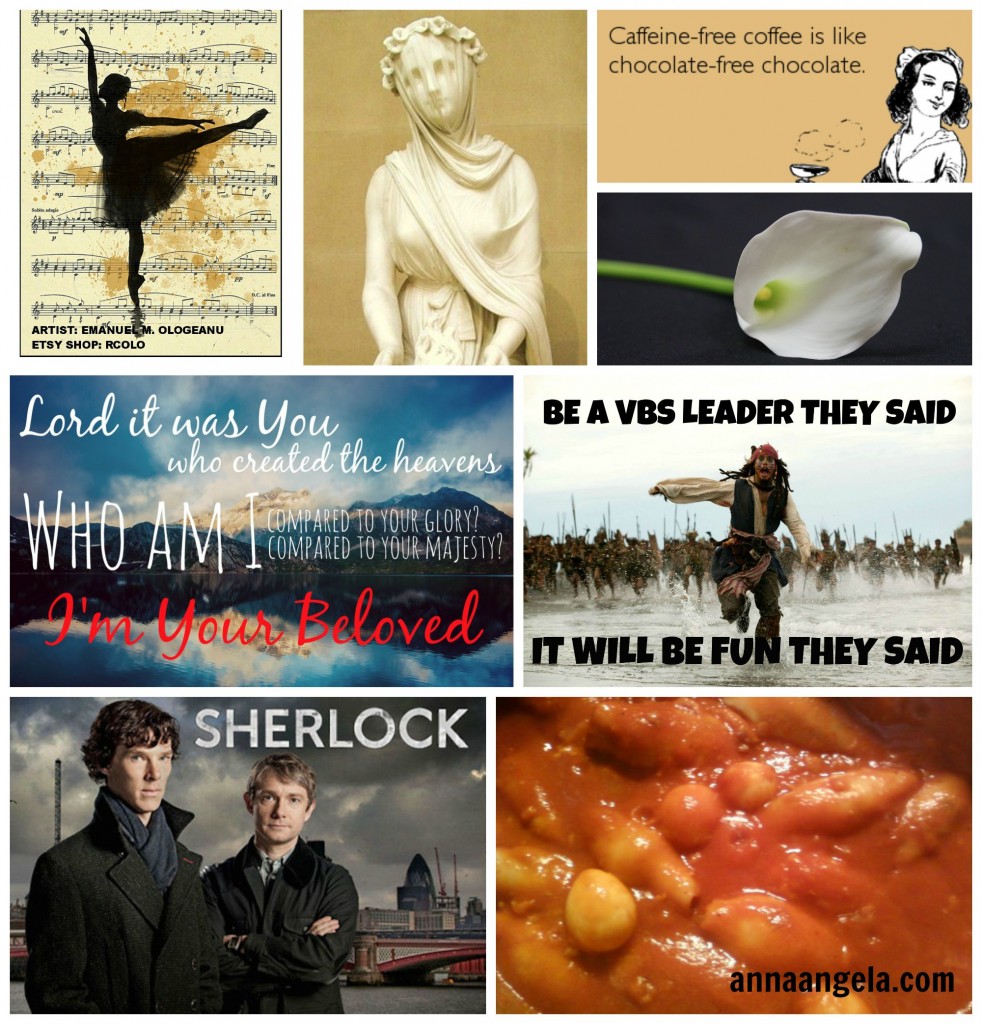 A little bit more about me. I was born in the Philippines and now lives in California. I'm bilingual. I adore learning languages, but memorizing them is tough. I can speak a few phrases in Spanish, Italian, and ASL, and a few words in Hebrew.
I can also sing "Jesus Loves Me" in Vietnamese because our Children's Ministry performed it in different languages. Alright, who am I kidding. It was my decision for the kiddos to perform it in different languages! I am the Children's Ministry Director. I have been since November 2002, and I've been in the same Children's Ministry since 1999.
I can play the piano, but need and want to get back into it. I love listening to Classical music, knitting, cooking, dance, coffee, chocolate, white calla lilies, traveling, musicals, art, and the list goes on. Ha! I'm also a bit of a fangirl. I love to read and there are shows I cannot miss like Sherlock, Law & Order SVU, and NCIS plus its spin-offs.
And I'll stop here because it's long 🙂 Nice to meet you!