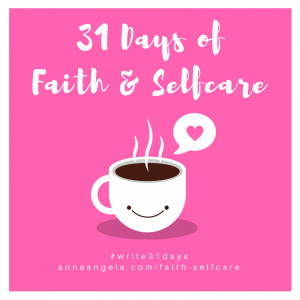 A selfcare kit is a box with items that are ready for you to use. I recommend a consistent practice of selfcare, but if you forget (like I do sometimes), this kit is here to hep you out.
There are many ways to practice selfcare, so there are many kinds of selfcare kits. I think of them as themed selfcare kits. The steps are simple:
Pick a theme. Will this selfcare kit help you pamper yourself? Exercise? Spend time with God? Relax your mind? Have some fun?
Gather your materials and a container.
Put the materials in the container.
Place the container somewhere you can see it and is easily accessible.
Here are some ideas of selfcare kits: