Every month, I'm taking a look back at the things I learned, loved, and lived through. I'm also looking forward to the next month. Here's my look back at August, giveaways, and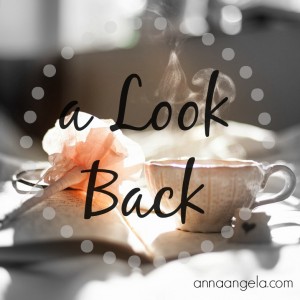 Affiliate links are included below. I may make a commission from purchases made through these links, but there is no further cost to you.
LEARNED
I'd like to direct you to this post on What I Learned this Summer 2017. I learned 10 things. I probably learned more, but I remembered 10!
In August, I also learned that I don't know what to do with my YouTube Channel. I'm open to suggestions! I've been streamlining it. I have product reviews and now a book haul. I have a few travel videos, too. This YouTube thing is still a learning process.
LOVED
Alden's Organic Salted Caramel Ice Cream. It's delicious, but I didn't quite taste the salted part. Still delish. It also didn't get rock hard in the freezer.
LIVED THROUGH
This blog turned 4 years old! I did a Book Haul video on YouTube and a bookish giveaway. I'm mostly celebrating another year that I didn't give up. It's so easy to, and there are times when this space gets quiet while IRL is chaotic. There's a lot of extending grace to myself.
Books I Read:
The Sun is Also a Star by Nicola Yoon
Books I Abandoned because I'm not in the mood for literary fiction:
The Underground Railroad by Colson Whitehead
Tuesday Nights in 1980 by Molly Prentiss
Books I Put On Pause so I can read other books, except I abandoned them so I might start reading these books again alongside book launch team books I need to read:
The Fellowship of the Rings, Lord of the Rings book 1 by J.R.R. Tolkien
Books I Started Reading:
Applesauce Needs Sugar by Victoria Case
Daring to Hope by Katie Davis Majors
LOOKING FORWARD
What am I looking forward to in September?
TRAVEL! I'm heading to Nashville for business and pleasure.
Kids graduation. It just kept getting rescheduled, but we're finally doing it.
Movie Night & DVD Drive. It will be our first time doing this. The DVDs are going to Lucile Packard Children's Hospital Stanford. We're excited.
Writing. I'm on a no-more-extension deadline!
Temperature going down. I hope. It hit 106 degrees F today and expected to go higher over the weekend.