Every month, I'm taking a look back at the things I learned, loved, and lived through. I'm also looking forward to the next month. Here's my look back at June 2016.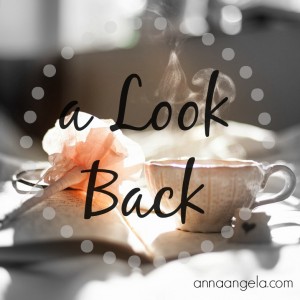 LEARNED
Out of sight, really is out of mind. When it comes to Summer Goals, I had to post them up somewhere I can see them to motivate me to do something about them. I used the "How to Summer" printable from You Are My Fave, and I made my own Goal Tracker printable you can get for free!
LOVED
Check out what day jobs famous writers had.
I pinned the Frobscottle drink recipe from Disney (from The Big Friendly Giant) and can't wait to try it!
I tried this Pork Loin with Gravy Slow Cooker Recipe and it turned out delicious! The gravy turned out white though, unlike the picture.
This Frozen Lemonade No Bake Bars are also a Pinterest win! It was easy to make and delicious, but don't skip the crust. It cuts through the sourness from the lemonade.
LIVED THROUGH
I read Pride and Prejudice by Jane Austen! I am so proud of myself! When I first tried to read this book so many years ago, I gave up. I had the hardest time making sense of Austen's sentences and it frustrated the perseverance out of me. My particular copy even has Endnotes that define some words or phrases or concepts that would be unfamiliar in these modern times, but sentences like,
"A most welcome negative followed the last question – and her alarms being now removed, she was at leisure to feel a great deal of curiosity to see the house herself; and when the subject was revived the next morning, and she was again applied to, could readily answer, and with a proper air of indifference, that she had not really any dislike to the scheme"
tripped me up. And yes, that's ONE sentence. Now, however, I understand them better, and if I don't, I just go back and read it out loud in a British accent. It helps. It also helped to read it in the park one beautiful Saturday afternoon. I had to admit to watching"Pride and Prejudice" Keira Knightley movie version (twice), "Pride and Prejudice and Zombies," and "Lost in Austen" before diving into the book. I thought preparation was key, but maybe, I simply wasn't ready for Austen all those years back. Maybe I didn't have the patience or the romanticism or appreciation for anticipation.
Pride and Prejudice is my selection for Modern Mrs. Darcy's 2016 Reading Challenge "a book that intimidates you." I feel like I can love Elizabeth and Darcy more now that I have read the book.
I also read Extravagant Worship by Darlene Zschech and ticked off "a book you own but have never read."
LOOKING FORWARD
I'm setting a goal in July to write fiction for at least 15 minutes everyday. My reward is another Austen novel. Can't wait!
I'm currently reading The Little Paris Bookshop by Nina George for "a book you previously abandoned." I didn't mean to abandon it. It was due back to the library and since it was on hold for another patron, I couldn't renew it. I requested it a second time, checked it out yesterday, and am now sailing through the Seine with the main character.
And of course, I'm looking forward to checking the things off my Summer Bucket List and the list I have with my friends. What are your Summer goals or bucket list items?
I'm linking up with Leigh's What I'm Into linkup.