Every month, I'm taking a look back at the things I learned, loved, and lived through. I'm also looking forward to the next month. This is my look back at September 2017 and my first time at Nashville.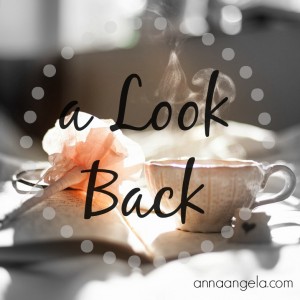 LEARNED
LAX bus shuttles are exciting for the sole reason they drive on the tarmac and you get to see airplanes way up close. The kids in the bus excitedly pointed this fact out, but all the adults were just as captivated.
Children's ministers are crazy and fun. I already knew this, but it's worth pointing out we're awesome. #kidminnation
LOVED
Visiting Nashville, graduating, and attending the first ever Kidmin Nation Mega Con. All of that happened last week, so I find myself catching up on some things and still processing everything that happened. I'm a 4 like that.
LIVED THROUGH
My first AirBnB. It was awesome. I booked it because it was close to the conference venue and I knew I did not want to drive around an unfamiliar city. I was right. I was 2 minutes away and made for easier mornings and nights. Checking in and out was easy, and it was much more comfortable than a hotel room. The only downside was the neighborhood lacked street lights. It was very dark at night.
Nashville in a day. I had Monday night, Tuesday morning and afternoon. I visited Loveless Cafe, Centennial Park and the Parthenon, the Grand Ole Opry (with a backstage tour), the Ryman Auditorium, Nashville Public Library (there was a band playing at the 2nd story courtyard…there was a 2nd story courtyard! what!?!), and Broadway Street.
Wednesday through Friday afternoon, I was the Kidmin Nation Mega Con. By Friday night, I was just tired, and Saturday morning, I packed up and checked out. I did walk around the Bass Pro Shop (my first visit even though there's one near home) and Opry Mills Mall before heading to the airport. It's like malls at home, except for local stores and a carousel in the food court. A carousel! While walking around, I will unashamedly admit that I was catching Pokemon.
LOOKING FORWARD
October is the Write 31 Days challenge, and I'm doing 31 Days of Vlogging. Since it is a writing challenge, I'm writing on the weekends and vlogging on the weekdays. That's the goal anyway. I write faster than I produce videos, so who knows how this will go! That's why it's a challenge, right?