Every month, I'm taking a look back at the things I learned, loved, and lived through. I'm also looking forward to the next month.
This post contains affiliate links, which means I may receive a commission if you make a purchase using the links, but there is no further cost to you.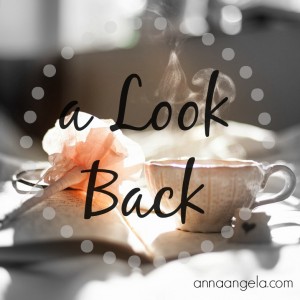 LEARNED
What I learned most about the single life is to lean into the love of God when being single is tough. It seems so simple, but perhaps that's why I often forget it. The love of God and God as Love personified is so real and encompassing. He's really with us. We just need to stop and lean into His arms.
Also in February, I learned that memorizing your library card number is weird. The librarian gave me a surprised look, but she also smiled. Nerd alert 🙂 but I'm okay with that.
Sadly, I learned that tulips grow prettily in vases, but die rather quickly. I'm at a loss on what to do with the bulbs now. I think they may be dead also….
Meanwhile, paperwhites also grow prettily in vases but they stink! Pinterest told me they're "fragrant," but what a lie. Nobody in my family likes getting a whiff of them. My sister gave it to me for my birthday. It's still healthy in its vase. I wish the tulips lasted longer than it.
I learned how to change the headlight of my car! I'm not mechanically-inclined so it feels empowering.
LOVED
What I've loved most about being single is the flexibility and ease of travel, whether near or far, vacation or staycation. I love not having to coordinate schedules or having to check-in. I like traveling in the off-season, especially when kids are in school. I have a membership to the aquarium and went on a random midweek day, and what a difference! There were no crowds.
I wanted hot Passion tea from Starbucks, but they were out. The barista recommended the Peach Tranquility tea and said it may be my new favorite. I was skeptical because I don't really like peach, but it was delicious! I got a grande (it had 2 tea bags) and added 4 packets of honey. Perfect sweetness blend.
My friend brought the Hershey's Cookie Layer Crunch in Mint and Vanilla Creme to Game Night. They were delicious! I liked the Vanilla Creme better and want to try the Caramel.
LIVED THROUGH
During my single life, something memorable I've lived through because of my singleness is dating God and myself. It was a growing and learning process that helped me lose self-consciousness about being alone, be comfortable in my own skin and with my own company, and listen to God's stirrings in my heart and spirit.
I finished my Loving Your Single Life in the Month of Love series. What a mouthful of a title! I faced some hiccups with posting late because I got sick, but it's all done so yay!
I gave away 5 copies of The Red Book by Mark Harper. You can read my review here.
I read 3 books this month! In January, I read 2 non-fiction books. This month, 3 fiction books. I think I was fiction-starved.
Hacker and A.D. 30 by Ted Dekker and The Murder at the Vicarage by Agatha Christie.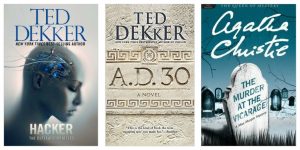 I loved Ted Dekker's books. They were interesting, thrilling, and also heart-breaking. I cried at one point with A.D. 30. I do believe I will pick up more of his books. I was a little disappointed with Agatha Christie's book. It's supposed to be a Miss Marple mystery, but she wasn't even the main character or a strong supporting character. The writing was very good, though, and that's how I finished the book.
We had our first ministry fair at church.
LOOKING FORWARD
For however long my single life will last, I look forward to using my time to set more adventures, whether it's reading more books, travelling more, or being more open to things that challenge me.
A book I'm working on right now (and will be working on in the next month) is Pride and Prejudice by Jane Austen, read along with the Audible Channels audio book read by Rosamund Pike. She's great at it and I want to finish listening/reading before Audible removes it. I don't actually know if it will be removed, but just in case.
From the library, I borrowed The Plantagenets by Dan Jones because it is also in Audible Channels, but my gracious, it is HUGE. I haven't really made a dent in it. I don't know if I will keep listening/reading to it. The only reason it piqued my interest is because it's on Audible Channels and one of my ancestors is King John of the Plantagenets. Supposedly…I did an ancestry tree for my grandma using crowd-sourced records. So if the people are right, then I'm descended from a really horrible monarch.
I'm also looking forward to spring on March 20 (in the Northern Hemisphere). It's been raining heavily in California. It's an answer to the drought, but the steady onslaught caused flooding. It'll be nice to feel the sun. Although, I pray, in temperate doses so the climate evens out.