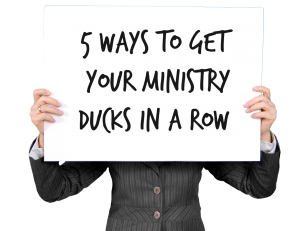 As part of getting our ducks in a row at church, we had a Child Abuse Training last Saturday to comply with insurance requirements.
It was long. It was emotionally and mentally draining. It was held too early in the morning. And oh yeah, I taught it.
I was asked to hold the training (teach the training?) because all my children's/family ministry workers must attend. In true God fashion, I was already researching into it and planning to holding one and re-hauling our policies and procedures. He just knows how to align things, doesn't He?
Of all the things I've done in the ministry, this was a tough one because it weighs my heart and spirit down. The training I first had to do, the research, and the preparations…going over and over these things about physical, emotional, and sexual abuse, and neglect…there's just no way of doing all of those things without thinking about the children who went through and are going through abuse.
Yet it's necessary to train everyone who works with children in the church to recognize abuse and know what to do about it. It's not just to comply with the law or for insurance purposes, but it's to protect every child we meet.
Do you need to get your ministry ducks in a row? As in, get your affairs in order. Make sure that your T's are crossed and I's dotted. Here are some first steps to doing just that.
1. Find out what the law requires from you to do, and do it.
Is it background checks for every worker or just those who work with children? Is it buying a licencing program to use music/songs for the worship service?
2. Find out what the church insurance requires from you to do, and do it.
It's important to meet the insurance requirements so they can cover the church in case something happens.
3. Give credit to where credit is due.
I see a lot of churches and ministries abusing copyrighted materials or plagiarizing someone else's work. That's not okay, ethically and legally. It's not hard to find free resources, or follow the terms of use for a work or a website. Make sure you give credit to whom it's due. Just because it's online does NOT mean it's public domain.
4. Let other people know.
Tailor your policies and procedures to reflect compliance with the law and the insurance. Make sure people know the changes to your policies and procedures. From the pastor to your team and to the people you serve. Make it clear and make copies available to them. This would help clear up confusion and communicate to the people that you're making efforts to do the right thing.
5. Keep all your materials organized.
Because you would most likely need it again next year. You might have new volunteers that need to be trained. The insurance might require annual training for all workers/volunteers. The law could change, and you would need to update your materials and re-train everyone.
The business side of church can be a tough one. There can be a lot of training that needs to be done. The laws can be tricky to understand. We may not even know where to begin to meet other requirements, or figure out how to re-haul our entire policies and procedures.
But take heart! When God said that He is always with us, He is always with us. Even in tough moments and business-y moments that isn't as wonderful as worship time or as fun as making Bible crafts with kids. God is with you in all of it.