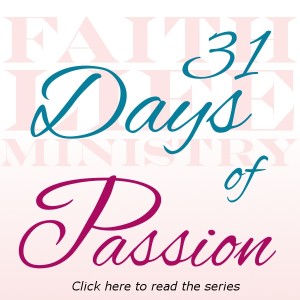 "So then faith comes by hearing, and hearing by the word of God" Romans 10:17.
I took this literally one day. I have Bible reading plans in YouVersion, and I decided to start listening to them instead of reading them.
Can I back track?
The hard truth is there was a time when I stopped reading the Bible unless necessary. Yeah, yeah, yeah. Reading the Bible is necessary for spiritual growth. Agreed, but you know what I'm talking about. I know you know because I'm not the only one who's gone through this.
Unless it's because of the Sunday sermon, Bible study, youth night, looking for a verse to write in a greeting card, or to find a verse for Sunday School, many of us have gone through a time when we stopped reading the Bible. Maybe a better word is studying. We stopped digging into the Word of God. I did.
Why does it happen? Many reasons: discouragement, busyness, plateauing in faith, or actually losing your Bible. All that's happened to me. Yeah, I actually lost my Bible so I'd buy one, find the one I lost, lose both, buy another, you get the picture. And even though I ended up with Bibles in literally different areas of my life (my room, my car, my backpack, my purse), I hardly used them.
But when the healing began for me, when the passion began to burn and come alive, I picked up my Bible – whichever was within reach – and started to read. And it was hard!
I've titled the next 3 posts (including this one) Quiet Passion, and I'm going to write about the Word of God, Prayer, and Worship. These are things we do for our faith. Things even little kids know about. We read the Bible, pray to God, worship God.
But I was shocked that I didn't know where to begin reading the Word of God. It was like learning my ABCs all over again. I had to relearn to read (study) the Word of God, relearn how to pray and how to worship. Even though I've done all these things for most of my life and I've even had genuine moments of reading the Word, praying and worshiping God while in my darkest times, I felt lost.
It dawned on me that these things – reading the Bible, praying, worshiping – these faith elements were part of this new kind of passion – a deeper, quiet passion – that goes with this new kind of faith I was experiencing.
I say it's a quiet passion because it's not always in your face excitement, but an everyday dedication and perseverance. Not that I don't miss days of reading the Word. Oh I do. Hello, I'm Angela and I've been imperfect since 1985. But when I miss reading the Bible, I miss God.
So back to YouVersion. Since I didn't know where to start reading the Bible, I signed up for reading plans. But I wasn't consistent with reading and sometimes I'd just rush through it. Then I saw that little speaker icon and thought, "Am I being lazy if I just listen?"
But I listened anyway, and it was awesome! I heard more of the Word of God because the man speaking did not rush at all. And I didn't fall asleep! Okay, sometimes I fall asleep! But it's all good. I go back and listen again or read along.
I forgot the power of being read to and the power of listening. So if you're struggling with reading the Bible, why not listen instead? And fan the flames, the passion, of your faith.