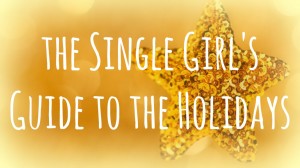 My mom started a ministry at a senior home/assisted living. It started as a small every other Saturday mini-service. Then it grew until they now hold a Sunday service, bringing the church to the people that can't come to the church.
My best friend is a nurse who's worked primarily in geriatrics.
There are a few caregivers at our church.
I can't do what they do. I don't know where their hearts come from. God gave them something extra special that enables them to care for the elderly or those with sicknesses or disabilities.
I'm already an awkward person, but if you want to see me even more awkward and lost, put me in the care of older people. I wouldn't know what to do, what to say, or how to get over that stabbing pain in my heart that wants to make the tears fall. It's one of those situations where I'm not strong enough.
So guess what God did.
God – ooh, He did it. Yes He did – God surrounded me with grandmothers. Like mine and her friends and our neighbors. To run errands with, to watch movies with, and go city exploring with. Because they can't drive and I have more time than anyone else.
Well, technically I don't have more time than anyone else, but working from home makes it seem to everyone else that I have more time. And it's frustrating because I have a lot to do (and I have the hardest time saying no). But it's also a God-thing because I know He's working in their lives. I'm not blind. I can see it. I can see the joy in their eyes. I can see them start to let God in and let the Church in. The only thing I have to do is drive, and I get to witness eternity happen.
Yet even knowing that doesn't stop the frustrations and worries. I keep thinking that the time I spend driving around and sightseeing locally is time I'm not spending on writing, working on ministry things, and starting my small business. So I have to acknowledge that it's become a point of faith.
I have to remember that I'm blessed enough to witness God at work. That He is using me, the time He gave me, and the small act of driving to do His work. And that I have nothing to worry about because God is Jehovah-Jireh, Provider.
We are all incredibly busy, but even more so during the holidays. But I'm going to have the gall to challenge you on a point of faith. Not that you are short on faith, but because I've seen God provide for me over and over again.
I challenge you to drive for God.
Find the elderly around you and take them out to a movie or help them run errands. Go sightseeing with that person who just moved into town. Spend some time with the people who makes you most uncomfortable. And don't worry about the time, money, or energy you spend with them. Believe in the Provider who sees the small things you do, is pleased, and will provide for you.
And for those who are already caregivers, for those who drive for God, take heart because God sees you and knows what you need. I believe He will provide for you physically, emotionally, and in all other ways. You have a special kind of heart that I know also gets weary. Jesus said,
"Come to me, all you who are weary and burdened, and I will give you rest. Take my yoke upon you and learn from me, for I am gentle and humble in heart, and you will find rest for your souls. For my yoke is easy and my burden is light." Matthew 11:28-30 (NIV)
Linking up with Fellowship Friday.