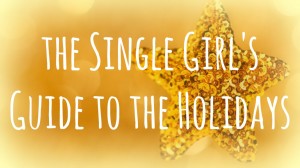 Happy December! And happy Cyber Monday. What a way to kick off the end of the year with a big online sale, but how about we kick it off a different way?
You've heard of spring cleaning, haven't you? It's where you dust off your house like dusting off the winter slumber. You toss out the old to welcome the new, like spring welcoming new growth. Well, let's not wait. It's time for winter cleaning!
I winter clean. When my winter clothes emerge from the back of the closet, I donate the ones that don't fit me anymore or the ones I can do without. Although we don't hit near zero temperature where I'm at, it still gets cold. And there are many people who need cold weather clothes, jackets, blankets, and bedding.
It's easy to drop these off at the local shelter or Goodwill. Sometimes, different nonprofit organizations will give every house a bag for donations. We fill it up, leave it curbside, and they pick it up. So easy and helpful.
Let's start the Christmas season with giving to those in need.