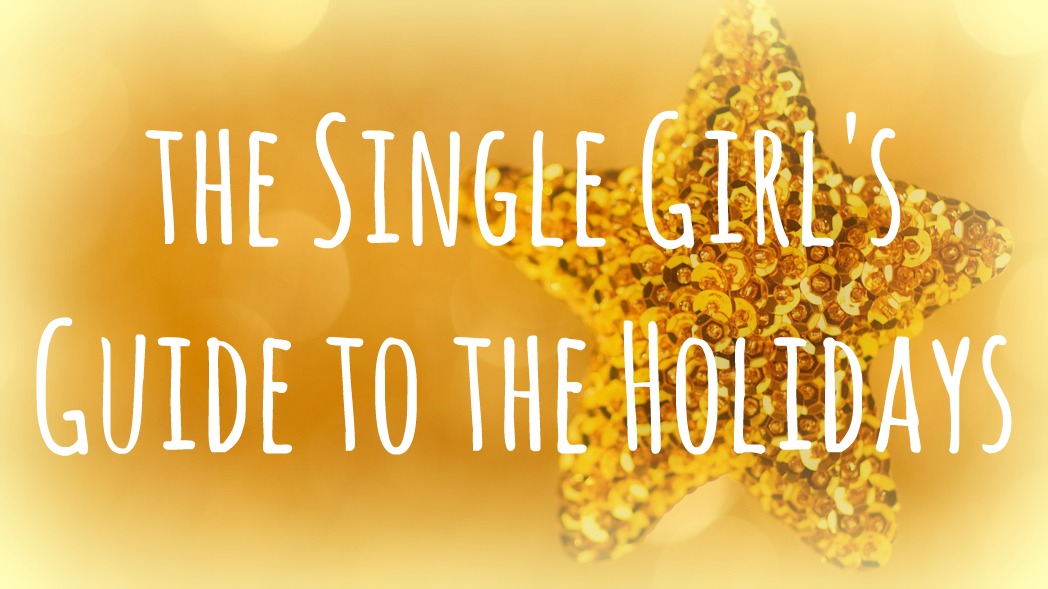 Hi there! *waving hello* I'm single and I know how tough the holidays can be for us single people.
No instant dates to all those holiday parties we're invited to…if we're ever invited to a holiday party. Single people make seating arrangements oddly numbered you know.
People trying to set us up from November through February, because these seem to be the months of love and togetherness.
Nobody to hold our hands as we stroll through the city's Christmas display, or kiss in the New Year.
Nobody to hug us warm through the cold.
Nobody to share our hot cocoa with. No wait, that's a good thing 🙂 More for me!
You get the picture.
But being single in the holidays can be fun and full of opportunities! Not to find romance, mind you, but to experience new things or make new friends.
Well, okay, it's also full of opportunities to find romance, but that's not what I'm going to talk about for two reasons. First, I can hardly talk about it. I'm not an expert. I'm not even a novice. I think we can stop looking and sign up for God's matchmaking service – and that's okay to do, it's an actual legitimate choice. We can live a full life without dating.
Which brings me to reason #2. This guide is living it up single style during the holidays. Whether single by choice or circumstance, it's not the end of the world. There's nothing wrong with you just because your single. And you don't need to give in to all the wannabe cupids out there. If you're single and feeling the winter blues, or you feel like your holiday activity options are limited, or you're tired of people trying to set you up with their cousin who's coming over for Christmas, this guide is for you.
I've always been single in the holidays, so I know a thing or two about keeping intact the jolly and cheer through these months. And here we go. The Single Girl's Guide to the Holidays (SGGH)!