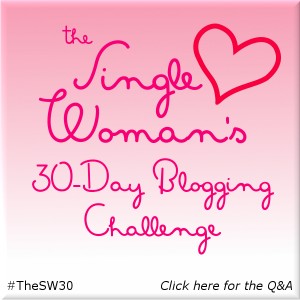 Question 19:
What is something about you that people would be surprised to learn?
I have European blood. My paternal great-grandfather (that's him on the left) was a Caucasian American that went to the Philippines to teach English. I've been curious about my ancestors ever since I went to a family reunion when my family first migrated to the United States and everyone else around me had blonde hair.
I've been trying to trace that side of my family through Ancestry.com because the records would have been better kept than the records in the Philippines. But, well, all the good stuff comes with a paid membership.
A relative did find me and my forum questions about my great-grandfather. She actually knew my parents! I think she built our family tree on her profile, and I think I can move her tree over to mine, but only with a paid membership. So I'm waiting for a sale or promotion 🙂
Question 20:
Describe your most difficult breakup and what you learned from it
I've never had a breakup (never had a boyfriend to break up with). I did "talk" with a guy once. Have you ever heard the expression "talking?" I'm not sure if it's my generation or geographical culture or what, but it's when you're not in a relationship with someone but you're talking with each other, a lot, with the possibility of a relationship. It didn't work out, but it broke my heart because there were "I love yous" exchanged…via text…I was young and naive. Anyway, I learned the lesson in that children's song that goes "O be careful little ears what you hear" or Casting Crown's "Slow Fade" that goes
Be careful little ears what you hear
When flattery leads to compromise, the end is always near
Be careful little lips what you say
For empty words and promises lead broken hearts astray

It's a slow fade when you give yourself away
It's a slow fade when black and white have turned to gray
Thoughts invade, choices are made, a price will be paid
When you give yourself away
People never crumble in a day
Compared to many, I didn't really go through anything. In some ways, I'm still young and naive. But in other ways, I'm a quick study. It didn't take much for me to learn what happens if I'm not careful with my heart. If I don't filter what I hear through God's Word. If I awaken love before it desires (Song of Solomon).
I've been saying that I think we should stop looking for our future mates, stop trying to provide a love life for ourselves, stop dating basically. I truly believe that we can leave our love lives in God's hands. I truly believe that He can work His stuff just as He did in the days of the Bible people. He's the same God. The same alive, powerful, almighty God, with whom nothing is impossible. I mean, if He can make the blind see, the deaf hear, the dead to rise, what's a husband or a wife?
But I also say that because I think dating can be done right. Most of us just do it wrong. Most of us give our hearts away. Little by little, when we date, when we "talk," when we get involved in a romantic relationship, we give our hearts away.
There's nothing wrong with loving others. When we love, we give our hearts away. But the first and greatest commandment is to love God with all our hearts. All. When I think of all of my heart, all of my love, that's not just love in the form of reverent worship and praise. It includes love in the form of friendship. Passion. Desire. All that to God.
With all the emotions and investment that happens when we date, it's hard not to take pieces away from God's all. It's hard to guard our hearts. It's hard not to awaken love before it desires, before God's time. It's hard not to go into a slow fade.