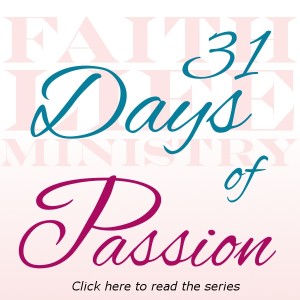 I like taking personality tests and quizzes. At first, they put in words truths I already knew about myself. Now, I would take them purely for fun or to see if they can really figure me out. I guess I've taken so many, I'm hardly surprised by the results.
If you've been around a ministry for a while, you would have heard about spiritual gift tests. The Bible tells us that we're all given different gifts to help each other and help the church to bring people closer to God.
It's important to know your gifts, skills, and/or talents, and doubly so for ministry leaders to know those things about their volunteers/workers. It's such a loss to put a volunteer in positions that do not compliment or utilize their gifts, skills, or talents. And a loss for us to not utilize our own special abilities.
I have classical training in piano, but I stopped after high school. I'm so busy it's hard to regret that choice, but from time to time, I wish I continued and see how far I could have gone. My piano teacher always said that I can use my talent for the church (she was a Christian), but I never did because I never felt like I was enough. I actually tried, but one person or another would make me feel inadequate, or actually make fun of me, like I'm stupid for not figuring it out. Our church didn't have any classically trained musicians, and they didn't know how to use one (any one of us). I've never even met a classical trained musician on a worship team until I went to college and chapel attendance was required.
Then recently, I prayed and struggled about this and ended up playing the piano for worship at a women's retreat. It was my good friend singing and playing the guitar and me on the keyboard. And it was not as nerve-wracking as a recital because I was playing for God. I was stuck on chords and simple keys but I knew it didn't matter to God. All that mattered was that I was praising Him with the talent He gave me.
That's why important to know what our spiritual gifts are, and to be aware of our skills and talents. So we can use them for the glory of God, to praise Him, and to bring people closer to Him. Some spiritual gifts are easier to label than others. For example, it's easier to identify the gifts of leadership or teaching than the gifts of mercy or discernment. Knowing our spiritual gifts will help us figure out how God can or how He already uses us.
And what about skills and talents? It's the same way, and they can all be interconnected. If you have the skills and talents for arts & crafts and the gift of teaching, well, hello and welcome to the Children's Ministry.
I know not everyone likes taking tests and quizzes, but here's a link to a spiritual gifts tests that I find insightful. Even a little introspection can go a long way. Enjoy 🙂