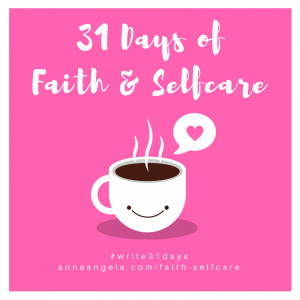 Scripture Text: Psalm 55
"As for me, I call to God, and the Lord saves me. Evening, morning and noon I cry out in distress, and he hears my voice." Psalm 55:16-17 (NIV)
If you have doubts about depression, listen to have David has to say. There are people in the Bible who went through depression and the darkest of times. Through their stories, we learn a lot about God.
In the midst of darkness and trials, it's easy to wonder where God is and why He hasn't intervened already. God isn't like first responders immediately dispatched by 911 operators to the scene of the incident, but that doesn't mean He isn't listening. It doesn't mean He's abandoned us.
In our Scripture today, we see David, the man after God's own heart, in one of the darkest times in his life. He was betrayed and hunted. His heart is in anguish and he's overwhelmed with horror (verses 4-5). Can you relate?
Yet he continued to turn to God and trust in God. While in the midst of the darkness, he continued to believe that God will rescue him. That God saves him. That God hears him.
When we are overwhelmed and at our wits' ends, turning to God would be the best practice of selfcare I can recommend. Do get away from the world for a moment by going to a quiet place (maybe your secret place), turning your phone off, and breathing. Praying. Crying. Listening. Leaning into the presence of God.
Worship Song: The Secret Place by Phil Wickham 

Prayer:
Almighty Father, Creator of all things. You hold the world in Your hands. You hold my life in Your hands. When the waves are crashing on me, when the darkness engulfs me, and when the Earth shakes beneath me, I trust in You. I lean into Your presence and I believe that everything will work out according to Your will. Take me now from the reach of those who seek to harm me and the things that pull me away from Your path. I lay my burdens at Your feet, and I take up Your yolk that is easy and light. Thank You for being my Savior. In Jesus' name, amen.