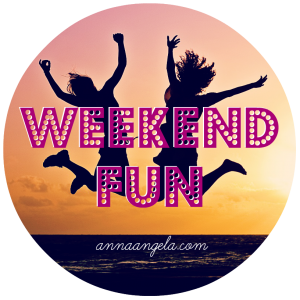 It's the last Weekend Fun post for the 31 Days of Freedom series! I have been sick these past couple of weeks so I've been playing catch up with my Freedom posts. You can read the ones I've written by clicking on the image below.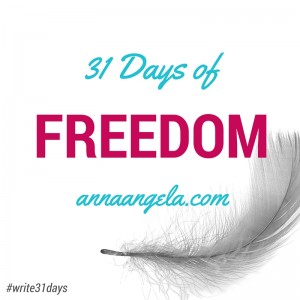 Read
5 Traits of Creative Leaders by Erik Wahl who wrote, "the ranks of the self-employed are swelling, hinting that more people are getting comfortable taking the reins in their own hands." That's awesome, but also remember that it also means more work. Many people think being your own boss means being free to do whatever you want. In some ways, that's true. In many other ways, it means plunging into unfamiliar territories and stretching yourself to learn what doesn't come naturally to you.
Travelling is still a picture of freedom. If you live in Louisiana, Minnesota, New Hampshire, or New York, your freedom will need a passport. You might need a passport to travel on domestic flights starting as early as next year. Apply for or renew your passport now, before the lines grow longer next year.
Do
For the longest time, I've enjoyed the freedom of not having glasses. Well, my right eye isn't as good as it was before, but my left is just peachy. I just might start sporting a monocle, a mustache, and a top hat. Fun fact: 1 out of 255 women and 1 out of 12 men have some form of color vision deficiency. Take this Color Challenge to see if you're one of them.
Watch
What happens when a bunch of smart people have a lot of free time? They use super strong magnets to destroy everyday things. Watch the video and let me know what you would "destroy" using the magnets. Personally, anything gooey would be fun to see in slow-motion.
If you have some free time, check out The Librarians. Season 2 premiers this Sunday! I am beyond excited!