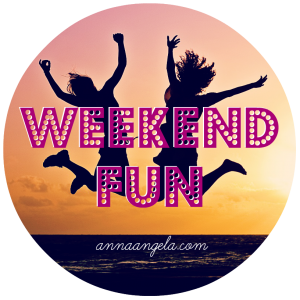 I turned two yesterday! Well, this blog did. It's easy to see how much I didn't do or could have done for this blog in the past year, but I want to choose to look at where God has taken me.
In the past year, my top two posts were: The Truth About New Age, Single, and Bitter Brauds and 31 Days of Dear Diary. I switched blog themes twice. My past two One Words were Ready and Freedom. I learned how to use Instagram, and I finally finished Faith Infused Life: A 31-Day Devotional that you can get for free by subscribing.
I'm looking forward to be two years old. It's supposed to be the Terrible Twos, right? I know, that's for kids, but what if it's for blogs too? We'll see!
Read
I am currently reading Simply Tuesday by Emily P. Freeman. You can PreOrder
 it on Amazon or wherever books are sold. It releases on Tuesday!
I started reading Do Over
 by Jon Acuff. Honestly, I want a signed copy so I was waiting to buy it at the Orange Tour or at an airport (in hopes Jon Acuff has signed copies or will sign copies, haha), but it's a low price on Amazon right now. Order if you haven't. I'm only a few pages in, but I'm already loving it. Lots of highlighting going on, and he's just as funny in writing as he is in speaking.
I'm not going to lie. Ann Voskamp's piece on abortion had me in tears.
And Flo. is. genius.
Watch
"The Messengers" is a twist on the four horsemen of the apocalypse from the Bible. The first season ended, but you might be able to watch it online or On Demand. They took a lot of creative liberty, but not – I don't think – in ways that was disrespectful to the Bible.
Did you hear about the "Full House" revival?!? I like how Candace Cameron Bure stands up for her faith, and will look forward to watching this. "Fuller House" will be a 13-episode Netflix series.
I downloaded Periscope recently and am enjoying watching Jessica Turner, Crystal Stine, Jon Acuff, Nick Vujicic, and Jeff Goins (he just started!). Any Periscope recommendations for me?
A downside on Periscope, aside from all the spammers, is the time difference! I was up at 2am watching Nick Vijicic preach in Australia 🙂 But that's also what makes technology amazing, right? People from around the world can connect with each other live.
Eat
Speaking of Australia, I found this at my local Target in California. I found ONE, and found it among the travel sized items. If I was into conspiracies, I would think the employees are hoarding it all for themselves. Let me know if your Target has it, because I was convinced you can only get these down under.
Wear
Challenge accepted for Write 31 Days! I don't know what to write about yet, but 31 Days of Dear Diary (mentioned above) was my topic from last year. You can get this limited edition shirt here.
This post has affiliate links, which cost you nothing but could buy me coffee. All opinions are my own.