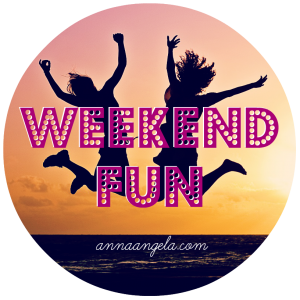 First things first. Congratulations to the winner of my 4th Blogiversary Bookish Giveaway! This little corner of the Internet is 4 years old this month, and because I posted my first ever book haul video (on here or YouTube), I did a book-themed giveaway. If you want to get the goodies I gave away for yourself, here's where you can get them.
Affiliate links are included below. Purchasing through these links add NO further cost to you, but may give me a commission, which helps me run this blog. Thank you for the support!
I'm gave away:
The Secret of Shadow Ranch, a Nancy Drew Book
The Screwtape Letters by C.S. Lewis
Jane Austen socks by Socksmith
Book Darts (25pc)
Books I borrowed from the library. These books would be checking off things on Modern Mrs. Darcy's 2017 Reading Challenge for Growth:
The Sun is Also a Star by Nicola Yoon – a book by an #ownvoices or #diversebooks author
The Underground Railroad by Colson Whitehead – a Pulitzer Prize or National Book Award Winner (it's a 2017 Pulitzer Award and 2016 National Book Award winner)
Tuesday Nights in 1980 by Molly Prentiss – a book nominated for an award in 2017 (it's in the 2017 PEN America Literary Awards Longlist for Debut Fiction)
I started reading the first Lord of the Rings book, but I put it on hold to make time for these books since I'd have to return them to the library. Have you read any of them? I finished The Sun is Also a Star and liked it. There's one tiny part that was off. I tried to find research to back up what Yoon wrote and found none. Almost dropped the book because of it – tiny part but huge annoyance for me, haha – but I'm glad I finished it.
Have you heard of book safes? Here's how to turn a book into a secret safe. Have you ever done this? I can't bear to do it to a book with a beautiful cover, and I wouldn't care for a book safe made from a book I didn't care about. But I have a box that opens like a book and has a compartment inside. I'm turning it into a book safe.
What type of reader are you? Penguin Random House has a quiz to help you find out. Apparently, I'm the "Independent Thinker" and I "probably know Khaled Hosseini's hometown and Kerouac's favorite food." Uh…no, I don't. Still a fun and short quiz anyway!
What book are you currently reading?