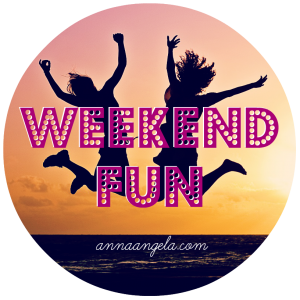 Happy weekend, friends! Enjoy these Weekend Fun links.
The Red Book by Mark Harper is a great resource for those in Children's Ministry. Buy it this month (February 2017) and get five free bonuses!
This dad's inspiring pep talk with his daughter.
This mouthwatering Bacon Avocado Egg #cookinggoals
Instagram's privacy policy that's easy to understand, thanks to lawyer Jenny Afia.
Someone made a map of real world locations of children's books characters like Harriet the Spy, Ramona Quimby, and Ponyboy Curtis. The wanderlust is kicking in hard.
Whole Foods Mochi Ice Cream Self-Serve Bar. Like what?!?
Next week I start a new single life series called Loving Your Single Life in the Month of Love. I will have a new post up every weekday talking about the single life with Weekend Fun Singles Edition on Fridays. Join me!