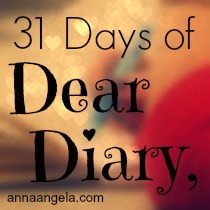 While rummaging through my file of old journal entries on loose leaf papers, I came across some old church bulletins/Sunday service programs. They look like this: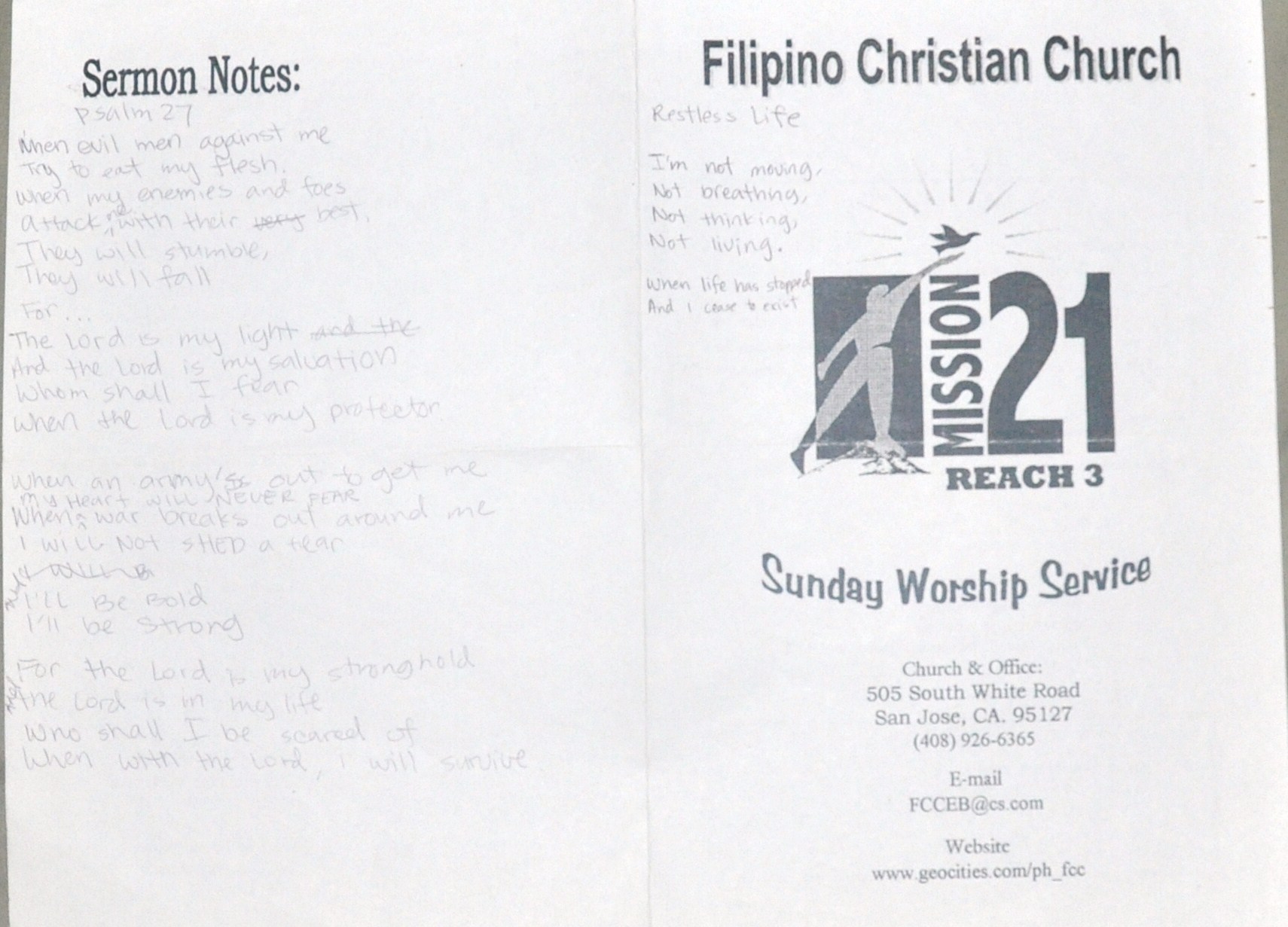 I guess now we know what I was doing when I should have been listening to the pastor 😀 (Sorry, Pastor).
On the weekends, I'm going to do something different for this #write31days series. I didn't expect to find these poems alongside my journals. Although they are not technically "Dear Diary," entries, I want to share them with you for two reasons.
First, the busyness is picking up this month. In the ministry alone, events are starting to pile up for me. A poem is lighter fare for myself and also for you, since we all get busy on the weekends with family time, parties, community events, and church functions.
Second, and more importantly, I honestly don't remember writing these poems. My more recent poems aren't as positive or hopeful. I turned to poetry to release a lot of hurts and dark thoughts, so my poems are…well…they're on a gloomy/gothic/kind of dark side. I've been wanting to write more uplifting poems; then I stumble across these. I'm surprised and encouraged. I hope you will be too.
This first poem was inspired by Psalm 27. I usually edit my poems when I revisit them, to make them more succinct. The ones I will post this month, going with the idea of unedited diary entries,  will not be edited except for spellings mistakes I just can't forgive 🙂 Although I will edit them when I transfer them to an actual notebook!
Psalm 27 
When evil men against me
Try to eat my flesh.
When my enemies and foes
Attack me with their best.
They will stumble,
They will fall
For…
The Lord is my light
And the Lord is my salvation
Whom shall I fear
When the Lord is my protector.
When an army's out to get me
My heart will never fear
When a war breaks out around me
I will not shed a tear
And I'll be bold
I'll be strong
For the Lord is my stronghold
And the Lord is in my life
Who shall I be scared of
When with the Lord, I will survive.
-Angela Sangalang, October 21, 2001
And the small unfinished poem on the front of the bulletin/program:
Restless Life
I'm not moving,
Not breathing,
Not thinking,
Not living.
When life has stopped
And I cease to exist
-Angela Sangalang, October 21, 2001