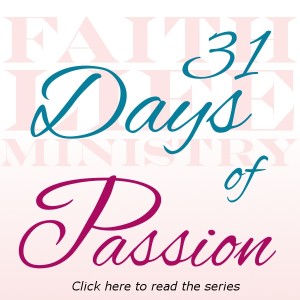 My sister had a sleepover at a hotel downtown. We walked into the lobby and I immediately notice a tall woman in a fantastical dress. It was a striking dress. Pink, full mid-length skirt, petite flowers everywhere. It's a grown-up version of every little girl's dream dress. It's a dress fit for fairies frolicking in meadows. It's a dress that called upon every magic, pixie dust, and enchanted dreams come true.
The woman in her beautiful dress and dolled up hair and makeup was with a tall striking man in an impeccable suit. They were taking a picture of themselves with an iPhone.
"What a shame," I thought, "that they won't be able to take a full picture of themselves by themselves. And they look so good together."
So I offered to take their picture! They were grateful. The shots were good. And as I handed the phone back to the woman, she gushed and said…
"We just got married!"
They were living out an enchanted dream come true after all.
When you're living out a dream or a passion, you'll gush about it. Maybe even shout it from the tops of the mountains, or share your joy with a stranger. In big ways or small ways, you'll gush because it excites you, it makes you happy, it's an important part of your life. So whether it's a passion for faith, for life, or for ministry, don't stop the gushing. Let it flow. Let it shine. Let it inspire others toward passion.
I end this 31 Days of Passion series late, but better late than didn't finish 😀