I missed posting the 3rd part of the the 10 things I wish I knew before joining the ministry. Sorry. It's completely my fault too. The draft is all laid out. I only need to put meat on the skeleton. But I worked on my LinkedIn profile instead.
I don't even remember how I ended up there, but before I knew it, I was reading these articles on how to make better LinkedIn profiles and my time disappeared. I just couldn't figure out what to write for the Summary, that white space where I can make the most memorable, personable impression. As a writer and blogger, you'd think that would have been easy on me. Maybe it would have been if I didn't start introspecting.
Who am I really? Is this profile the sum of my parts? If I don't include every job I've ever had, am I denying part of myself? Parts that contributed to who I am today? If I pick who I present to the world, am I not lying by not presenting all of who I am? Can one person be really contained in 2000 words or less?
C'mon. I'm not the only one who looks for depth in a piece of toast, right? Right?
*grin*
Summing up ourselves is nothing new. With our social media world however, it's taken on a whole new meaning. Now we try to sum up ourselves in 140 characters, 6 second videos, emojis, or online resumes with multimedia attachments. And even though there are more and more campaigns about loving yourself, accepting each other, and "real" beauty, we, as a people, still struggle to find our identity.
It's part of growing up, isn't it? But what if you're supposed to be grown up, but you're still looking?
I used to have this idea in my head of what I'd look like when I've grown up. As a kid, adults looked very stable and have it together. I figured that when I'm adult, I will be the same way. I will have stability and life will be smooth. I can forget all my mistakes because I would grow out of my awkwardness and be a woman who has it together.
Turns out that even as grown ups, we're still growing up. And that's okay.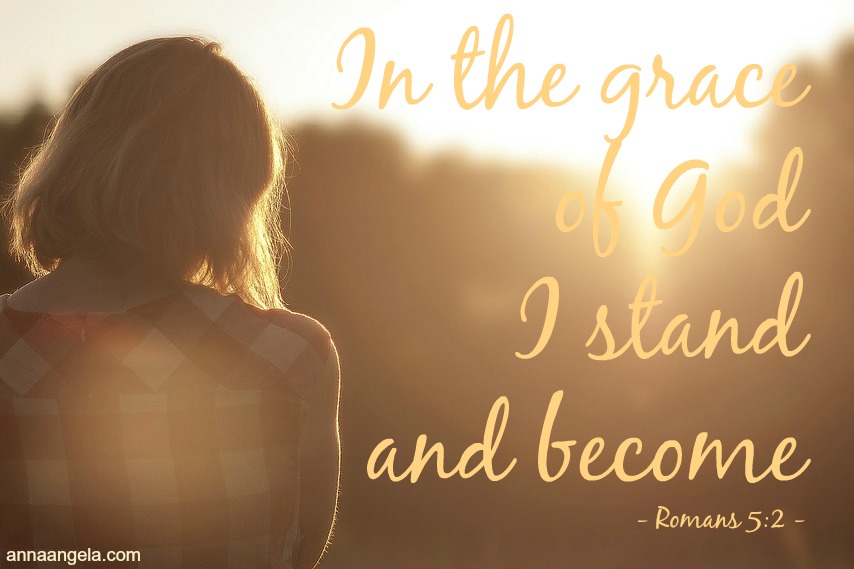 "For because of our faith, he has brought us into this place of highest privilege where we now stand, and we confidently and joyfully look forward to actually becoming all that God has had in mind for us to be" Romans 5:2 (TLB).
I lost count of the number of times I tell myself to "grow up." To start acting my age. To figure it out so when things like LinkedIn profile Summaries come up, I would know exactly what to write. I would know exactly what to say when other people ask me who I am. I wouldn't be awkward. I wouldn't be clueless. I wouldn't feel like a child, like I don't measure up to other people my age.
In the grace of God, we don't ever need to try to measure up. To anything or to anyone. We don't need to have it together. We can be as awkward as we want like we're going through puberty all over again. We can be like little children.
God wants us to be like little children because we are His little children. In the safety of His arms, we can grow up and become the people God created us to be. (Click to Tweet).
Go ahead and let go of the pressure to measure up.
Go ahead and release the lie of who you have to be right now.
Go ahead and be like a little child.
Go ahead and stand in grace.
Linking up today with Coffee for Your Heart.
And I'll have that 3rd part next week!