For the month of October, I'm joining the Write 31 Days challenge with 31 Days of Vlogging, where I blog and write for 31 days. My goal is to write on the weekends and vlog on the weekdays. Today's post comes from the Write 31 Days writing prompt: If money were no object, what would you spend your time doing.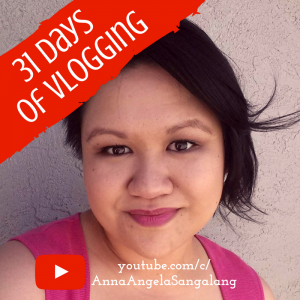 Travel. I would travel everywhere if money didn't matter. I love exploring new places, enjoying new experiences and finding similarities. Tasting local cuisine. Seeing different cultures.
One of my resolutions or goals every year is to visit a U.S. state I've never been before.
I was recently in Tennessee for my Kidmin Academy graduation and the Kidmin Nation Mega Con. I stayed a few extra days to get some sightseeing done around Nashville and visited Loveless Cafe, Centennial Park and the Parthenon museum, Nashville Public Library where there was a band playing in the second story patio, the Ryman Auditorium (well, the outside and the giftshop), and Broadway Street where I ducked inside Cotton Eyed Joe (the gift shop) and Hard Rock Cafe. I also grabbed lunch and coffee at Frothy Monkey. I had the Golden Monkey, which had turmeric milk and it was good! I also walked around the Opry Mills Mall and Bass Pro Shop, and did the Backstage Tour of the Grand Ole Opry. I highly recommend it. It's very interesting to hear its history and story and its huge part in country music.
Tennessee makes 10. I've also been to California, Arizona, Nevada, Hawaii, Louisiana, Florida, Utah, Alaska, and Washington. And Washington D.C., but it's not a state. Technically, I've also been to Virginia because I was on a bus tour that went through the Arlington Cemetery in Virginia, but I'm not counting it. I was the lone bus passenger and opted not to go down on account of the rain.
Internationally, I've been to the Philippines, USA, Canada, and Mexico. Not too well traveled, eh? I'm working my way up to international travel. Visiting states are more doable in terms of time and finances. I've always loved traveling and money is an object, so I started somewhere.
Whatever it is you would do if money were no object, start somewhere. Realistically, money matters, as does time, obligations, and responsibilities. But start somewhere. Start small.
You might have heard someone say that if something really matters to you, you'll make it happen. It's easy to scoff at that and list the ways it isn't true. Like money. Like time. Like work, school, the ministry, and family responsibilities. It can get overwhelming and discouraging. So here's what you do.
Write them all down. All the challenges. All the impossibilities. All the reasons stopping you. Write them down, and then set the paper on fire. Or shred it. Throw it away. Soak it water until it disintegrates. Get rid of it. Let it be a symbol or a ritual that you won't let them stop you anymore.
Change your mindset and attitude. See the possibilities. Get creative in your planning. Believe. Write down what you want to do as if it's certainly going to happen. Positive thinking goes a long way, especially in motivating you to go for it.
My best advice, though, is ask God. Ask the richest financier and maker of dreams. If you're facing the impossible, ask the God of impossibilities to astound you with what He can do. Try a little bit of faith and see what happens.