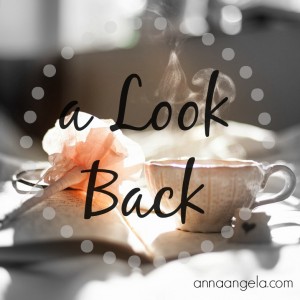 Every month, I'm taking a look back at the things I learned, loved, and lived through. I'm also looking forward to the next month. Here's my look back at March 2016.
LEARNED
I learned that planning is key to gardening. Sadly, I'm not really a planner. Thankfully, my spinach is growing! Are you a planner or do you tend to fly by the seat of your pants?
I'm not a planner by nature. I love the idea of it. I love colorful planners and calendars. I even have a bullet journal…that I haven't used in a while just like my planners and calendars. They fall to the wayside. I do use my phone's calendar. I sometimes use Google's. And when I remember, I used this blog's editorial calendar.
I can plan when absolutely necessary. I can lay down a calendar and follow it, like with the ministry. I have our curriculum series planned out well through next year. I upload them online for the teachers to access, and this month, I uploaded April's lessons up. That makes me grin. I am proud of myself for doing that.
The biggest lesson I learned with planning and flying – at least for me – is to live in grace. To accept how God created me. To stop trying into fit into society's mold. But to also do my best to give Him glory and serve His people. If that means, sitting down to plan the important stuff, then plan I must. But then remembering that flying is good too. And if the plans fall apart, everything going to be okay anyway.
LOVED
My new haircut 🙂 I just had to share.
LIVED THROUGH
I lived through the flu, but today I woke up with a sore throat. Sometimes, life's just not fair. Keep me in your prayers, would ya? Seasonal and weather changes are two of my asthma triggers, and when I have trouble breathing, everything else is affect.
I will tell you this though. I'm diffusing essential oils and it's helped through the night. I'm using a blend called "Health Shield." It's part of this box of essential oil blends Amazon reviews said was good for beginners.
Here's a warning regarding essential oils for people with asthma or those living with people with asthma. Certain oils trigger asthma attacks. This will vary with each person because triggers vary per person.
Some of the oil blends I bought have triggered my asthma. Since I bought blends, I cannot at this time specify which oils are bad for me. With asthma, triggers can change and new ones can appear.
That said, what essential oils do you love if you use it? I have stood in the store for a solid ten minutes smelling the tester bottles and lingering on the cocoa oil. It smells so good, but costs so much!
This past March, I read Wand Paper Scissors – the Amazing Adventures of Harry Moon by Mark Andrew Poe. It checks off "A book you can finish in a day" in Modern Mrs. Darcy's 2016 Reading Challenge.
I also started reading Brazen: The Courage to Find the You That's Been Hiding by Leeana Tankersley as part of her book launch team. I'm loving it so far. I even made a Brazen Board, as she suggested in her book.
LOOKING FORWARD
I am looking forward to attending Kidmin Academy! I received an email today that I won an $800 scholarship because one scholarship prize wasn't claimed. It's not an April Fool's prank. It's true. I signed up, the scholarship was granted, and I can't wait for classes to start…in 5 days!
The faculty are amazing leaders in Children and Family Ministry, and I've always wanted to join ever since Ryan Frank started it. But the budget wasn't there. This scholarship was an answered prayer, indeed!
I can't wait to read Annie F. Down's new book, Looking for Lovely. I was sad not to have been picked for the book launch team, but I pre-ordered the book anyway because Annie speaks so well into the hearts of women everywhere. The book releases April 5!
I'm also looking forward to April weather. The days are longer and it's getting warmer. Every time April comes around, I think of the video below. May it make you smile!
This post contains affiliate links that add no further cost to you, but could put some change in my coffee fund. Thanks, friend! I'm Linking up with Emily P. Freeman and Leigh's What I'm Into.