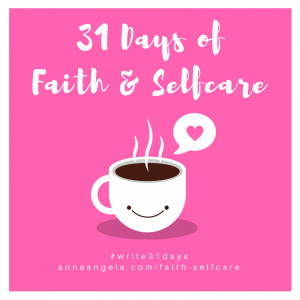 I have written about Operation Christmas Child before, and here's another plug for it. I'm not getting paid to tell you about it. I'm not getting any endorsements or products for writing about it. I honestly love doing this! It's so simple and easy, but the impact is eternal.
Here's the official website where you can learn all about it: Samaritan's Purse Operation Christmas Child
Here's a video about it that makes me cry:
Video link address: youtube.com/watch?v=4oLQIAkVhHg
And here's why I recommend this if you're looking to give back as part of selfcare.
Ralph's story from the video above is not uncommon. I was born and lived in the Philippines 'till I was 11-12 years old. I remember a place called the Smokey Mountains. It's a mountain of garbage, a landfill, where people lived. They picked through garbage to find things they could sell. Smoke always rose from it because of fires from hazardous materials, and these fires killed people. It's also not uncommon to find children peddling on the streets instead of being school. Barefeet. Dilapidated clothes that barely hung onto the thin frames of their bodies. They sold candy, snacks, or cigarettes. When I went back on a mission trip with my church, I will never forget the child who refused to eat the spaghetti we provided, saving it instead to share with his mom at home.
No child should live like that.
The impact of one gift-filled shoebox never ceases to amaze me. I have seen first-hand the children whose lives are literally changed because they finally own school supplies, a bag of candy they don't have to sell, and new clothes. But more so, the shoebox connects them to a community that is working to take care of them or provide education. They are also given the opportunity to go through a discipleship class.
We're called to be the hands and feet of Jesus, to be the manifestation of God's love. How amazing that we can do that through a simple shoebox. We don't even have to leave our communities to do it. And if you want, you don't even have to leave your house (you can build a shoebox online). And what's the cost? A few dollars and a few hours of your time.
Would you consider packing a shoebox for Operation Christmas Child? Bless a child today.