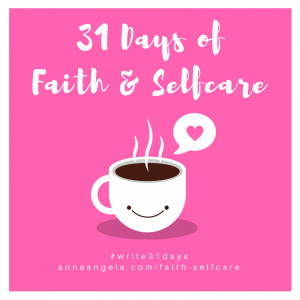 One of my favorite ways to practice stillness or being still is by coloring. Coloring for adults was a fast-growing trend, but I'm giddy to say that I have been coloring for years. I just didn't have the wonderful designs they now have for adults. Being in Children's Ministry means I invest a lot of my own money on Sunday school materials, including crayons and coloring books. When I get bored or my mind needs a break, I colored. My friend caught me coloring and made fun of me for it, but there's a reason publishers rushed to spit out coloring books to sell in the recent years. It's relaxing! The patterns help calm you down and take your mind off present worries. So let's practice selfcare through adult coloring. Ready?
Step One: Find an open hour of time and silence or turn off your phone/devices. Don't let the dinging of notifications distract you.
Step Two: Grab a cup of hot chocolate or non-caffeine drink. You don't want that buzz.
Step Three: Put on soothing instrumental music (classical, jazz, instrumental worship or Christmas songs). You can also light a scented candle.
Step Four: Gather your materials.
4a: crayons, colored pencils, gel pens, watercolor pencils + cup of water and paintbrush (my preference)
4b: coloring pages like this floral mandala and this full page pattern from Coloring Pages for Adults or this Scripture coloring page from 101 Coloring Pages.
Step Five: Find a quiet and comfortable place and start coloring. Enjoy!
Coloring for adults is just one way to practice stillness. I hope you try it, and if you enjoy it, here are some coloring books you might want to check out.
Note: The links below are affiliate links, which means I may make money if you buy through the links (which are all Amazon) without any further cost to you.