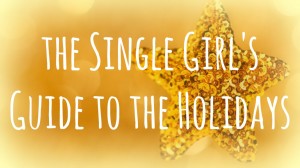 If books aren't your thing, why not host a craft club? Knitting, scrapbooking, random Pinterest DIY. Homemade and personalized gifts have become increasingly popular, but we're not all good at crafts. Getting together is a fun way to help each other out. Pus, ideas will bounce off each other. The possibilities are endless!
Poll your friends and see who's interested and when most of you are available. Everybody's schedule varies, but if you really want to do something, you'll make time for it.
Decide on what you would work on. Or everyone will take turns teaching a new craft or skill. Perhaps one of you is a knitter and can teach everyone else how to knit a simple scarf. Maybe somebody is a baker and can help everyone prepare one of those baking kits in a mason jar. Is one of your friends good at painting? Scrapbooking? Organizing? A lot of us would love to learn how to better organize, and there's a lot of free organization kits online.
Pool your resources. Nobody has to foot most of the cost of materials. If you're making holiday cards, everyone can bring whatever arts & crafts materials they have: scrapbook paper, old greeting cards, labels, envelopes, stamps, stickers, embellishments, markers, pens, etc.
Have fun! The idea is get together with your friends and learn something new from each other. You also get new skills and homemade gifts you can hand out. Easy on the wallet and fun to make!