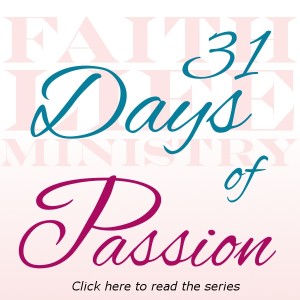 I'm single and I'm not dating. Usually I say that with more aplomb with exclamation marks or grinning emoticons. But today I had a bout of loneliness. I don't know why. It was a good day. I helped out, I ate comfort food, I got packages in the mail (I love getting snail non-junk mail).
But it happens, and when it does, part of me thinks…why can't I start dating? Other single Christians are dating. God has brought people together through dating. It's part of His will for others, so why can't it be part of His will for me?
But as I even think that, my heart beats against it. I know God's will for me: to wait for His move in that area of my life…my looove life.
Oops…did I just sound extremely single there??? Anyway….
I also know the kind of girl God created me. I'm a hopeless romantic, and I think my Father's been protecting me all this time. In my teen years, I've had a lot of wrong timings. I like a boy, but he does't like me or know I exist. Then he likes me or asks me out, but I'm not interested anymore. Even in Christian college where I met good young men, God removed me from situations that could lead my heart in hopeless situations or…what does the Bible say…arouse or awaken love before it so desires (Song of Solomon 2:7, 3:5, 8:4).
So then part of me thinks, if I'm not dating, this whole single thing would be so much easier if I was living it up. Painting the town red. Travelling at the drop of a hat. Doing something so big and so major that there's no room for loneliness.
But I know that would only be a smokescreen. Loneliness can creep in while you're in the middle of a loud rock concert or contemplating a painting in the Louvre. I'm not honoring God's will to wait for Him to unfold my love story by filling up my calendar with events. I love to live it up, but only to enjoy the life God gave me, not to run away from being single. I also love living quietly, enjoying life in the small moments, not hiding away sulking in my singleness.
For me, being passionate for life in my single season means living without looking. I've always held onto faith that God will unfold my love story without any help from me because I have no game. Hehehehe! Because He promises my future (Jeremiah 29:11) and the desires of my heart (Psalms 37:4). And because I've seen what happens when you simply follow God as He leads the way. So I'm single and I'm not dating. I'm living! 😀
Oh and before I forget…. Since my beloved Christ family likes to play cupid, may I just say that God doesn't need your help either. I'd rather grab that coffee or dinner with you!