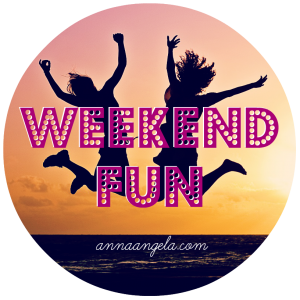 Here are some online finds for your weekend. May they inspire you to shake off any remaining cold off your bones, get up, and get going.
Need inspiration to get in shape? Check out this Daddy-Daughter ballet class.
For your next DIY project, why not do something Moana themed? This giant real life version of Maui's hook that glows in the dark is next level awesome.
You've heard of little free libraries, haven't you? Blessing Boxes or little free pantries are the same concept but for food, toiletries, baby items, and other essentials. A great way to give back!
From Modern Mrs. Darcy, I learned about Carnegie libraries and found one in my town! I'm planning my visit. Is there a Carnegie library near you?
This ConnecTent makes me want to gather my friends together to go camping even if we're not really the camping type of people. Here's an affiliate link/ad. A purchase through it adds no further cost to you but may give me a commission.