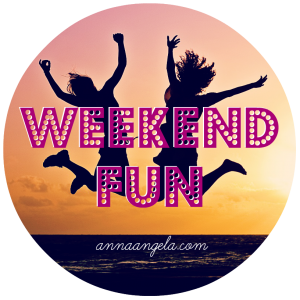 It boiled past a hundred degrees in my city this week. It's so hot, my local Target even ran out of electric fans. The forecast said it will cool down to the 80s. Still hot. Hello, summer! I thought I'd share with you my summer essentials.
Affiliate links are included below. Purchasing through these links may give me a commission at no further cost to you. Links open in a new window.
Wooden Hand Fan like this Weixinbuy wooden hand fan. It sounds out there, but I have a few from the Philippines. I tuck one in my purse, especially on Sundays in case the church air conditioner breaks down. It's happened! I also take it to summer weddings and parties. It becomes so handy! I prefer the wooden ones because I find that fabric ones collect dust. Just be careful not to sit on it or crush it because it will break. I use a rubber band to keep it tied together because they break easier when they open loose.
Sunblock. My favorite is Australian Gold's Sunscreen. I wish it was higher than SPF 30, but I'm hardly under the direct sun, so it works for me. I love the scent. It doesn't smell like other sunscreens, like you spent a day in the beach. Sounds like a fun day, but I don't like smelling like sand, surf, and sweat. It's also creamy and applies well. It's not oily. They have a new product that's SPF 50, called Botanical Sunscreen Mineral Lotion. I have it and it smells great, too, but leaves a white residue and doesn't apply well. Just thought I'd give you a heads up. Remember to protect your screen!
Spiral Bobby Pins like the Goody Spin Pins. These are great for keeping your hair up because they don't break easily unlike hair ties or hair/claw clips. You also don't need to use a lot, unlike regular bobby pins. When I still had long hair, one or two worked well. Now that half my hair is shaved, I use these mini spin pins, they're shorter.
Foot Scrub. I'm much more vigilant about feet care in the summer because I am a sandals kind of girl. If I don't take care of my feet, I get the ugliest, cracked, rough heels ever. So everyday, I use a pumice foot scrubber in the shower. I can't find the exact kind I have, but it's also egg-shaped. It fits perfectly in my hand. It also has a rope so I hang it from a hook to keep it off surfaces that may have soap scum. If I spent the day at the beach, park, or walking around, I use the Freeman Foot Scrub when I get home. It does help soothe tired feet!
Reusable Water Bottle to help you stay hydrated (as long as you use it, of course). I have a lot of reusable water bottles – and sometimes, I just reuse disposable ones – but my favorite is this Thermos 24 Ounce because it has a meter or counter to keep track of how many times you drank water in the day. The downside is making sure it's thoroughly clean. Make sure to remove the rubber ring and clean it because dirt still builds up even if you only use it for water.
Books! Summer is a great time to read a book or two. Or more if you're up to it! I recommend checking out Modern Mrs. Darcy's 2017 Minimalist Summer Reading Guide to help you get started. My summer reading list is basically my normal TBR list. Here are the books on my stack (minus books I'm reading to review):
That Hideous Strength by C.S. Lewis
Far Far Away by Tom McNeal
Mr. Penumbra's 24-Hour Bookstore by Robin Sloan
Applesauce Needs Sugar by Victoria Case (library sale find for $1!)
I'm stopping there because to think of all the other books I have but haven't read is both exciting and overwhelming! Also, the first three books are borrows from the library and I'm out of renewal chances. They must be read soon!
What about you? What are your summer essentials or what's on your summer reading list?